This articles discusses how to tell if Poshmark seller is legit. Poshmark is a revolutionary online marketplace for fashion lovers. It is an app-based platform that allows users to buy and sell apparel, accessories, beauty products and home goods from the comfort of their own home.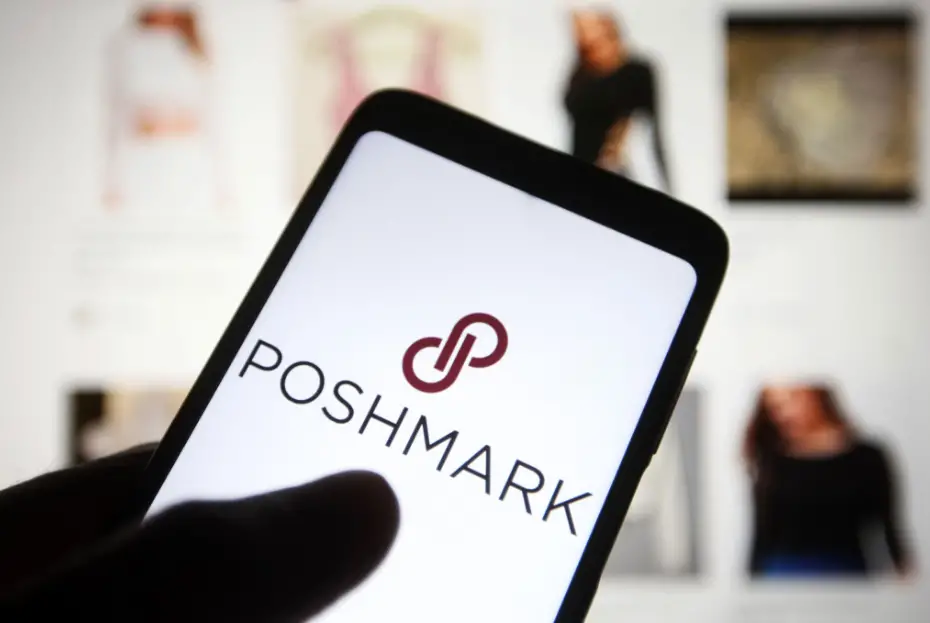 With Poshmark, shoppers can browse through hundreds of thousands of listings from independent sellers, create looks with their favorite pieces and even shop celebrity closets for exclusive designer finds.
Poshmark app's simple design makes it easy for users to browse through millions of items from both individual sellers and boutiques. They can also follow their favorite sellers or collections to stay updated with the latest trends.
Additionally, Poshmark features a chat system where buyers can communicate directly with sellers regarding product details or sizing questions. The platform also provides helpful tools for buyers such as price alerts and wish lists so they never miss out on an amazing deal.
How to tell if Poshmark seller is legit
Signs of a legit Poshmark seller are;
Positive Reviews & Feedback
Quick Response Times
Accurate Item Descriptions
Secure Shipping Methods
Reasonable Prices
Clear return policies
Fast shipping times
Professional Photos & Presentation
Signs of a fake Poshmark seller are;
Unusual shipping procedures
Poor customer service
No returns/refund policy
Suspicious or non-existent feedback
Unprofessional Profile Photos
Unresponsive or Suspicious Communications
Poorly Photographed Items
Poorly Written Item Descriptions
Tips to Assess a Poshmark Seller
Contact the Seller: Ask Questions
Read Seller Reviews: From Other Buyers
Research Outside Sources: Check Social Media
Pay Attention to Pricing: Compare Prices
Beware of Red Flags: Unusual Returns/Refunds
Warning Signs to avoid when shopping online
Unclear Payment Protocols
Incomplete Contact Information
Lack of Reviews or Testimonials
Suspicious Emails/Messages
Unusual Shipping Policies
No Return/Refund Options
Also Read // Can you get scammed on Apple Pay? (Plus Common Types of Scams!!)
How to analyze Feedback & Reviews
Analyzing feedback and reviews is an important part of the buying process, especially when it comes to online purchases. It can help you identify a legitimate seller and make sure you are getting the best product for your money. Here are some tips on how to analyze feedback and reviews to determine if a seller is reliable or not.
First, take note of positive reviews that include detailed information about the purchase experience, such as shipping times, customer service interactions, quality of the product etc. Legitimate sellers will have an overall positive rating with several satisfied customers mentioning specific details about their transaction.
Second, look for reviews that talk about customer service responses from a seller. A good indication that you're dealing with a reliable company is quick response times and helpful answers from representatives who seem genuinely interested in providing solutions or addressing concerns.
Various ways you can get scammed when shopping online
Shopping online is a convenient way to purchase items quickly and easily. However, it can also be a place where shoppers can become victims of fraudulent activity. There are several different ways that you could get scammed when shopping online.
One way that you can become a victim of fraud while shopping online is by using your credit card on an unsecured website. If the site does not have encryption software in place, then hackers may be able to access your personal information and use it for their own gain.
Additionally, some sellers may try to sell counterfeit or damaged goods without informing buyers beforehand. It's important to always read reviews before making any purchases so that you can avoid these types of scams.
Another common scam is phishing emails sent from fake vendors who are trying to get personal information from unsuspecting customers.
Conclusion
The rise of Poshmark has made it easier for buyers to score great deals on clothing and accessories from a variety of sellers. However, with that convenience comes an increased risk of scams or fraudulent behavior. As such, it is important for you to be cautious when purchasing items through Poshmark.
When evaluating a seller's trustworthiness, consider things like their ratings and reviews from previous transactions, the length of time they have been active on the platform, and whether they have any external links available to view their profile elsewhere online. Checking out all these details can help you determine if the seller is legitimate or not.