This article discusses the best places to visit in Nairobi where you can spend your leisure time. Nairobi is the capital city of Kenya and the largest city. The city still conjures and holds its elegance since colonial times. Nairobi exhibits its beauty in a swanky elegance from the extensive natural habitats and modern skyscrapers.
It also houses the rich history of Kenya and presents diverse tribal cultures in its excellent museums. Besides, the city has numerous places the attract people from all corners of the world.
Best places to visit in Nairobi
1. Nairobi National Museum
Nairobi National Museum represents best places to visit in Nairobi since it's a cool and amazing place for history lovers and learners. It represents an elegant city stopover gallery with a diverse collection of culture and nature: the museum houses extensive natural and cultural history comprising human and animal fossils and other local art exhibitions.
In your stroll to Nairobi National Museum, you also get a chance to visit the adjacent Snake Park, which contains live common reptiles.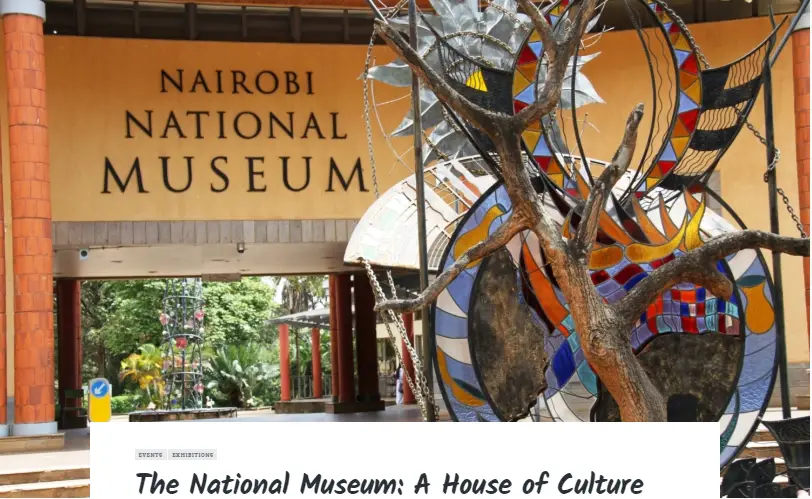 2. Nairobi National Park
Nairobi National Park represents the only wildlife conservancy zone in the world that is protected close to a nation's capital. The park has major world life such as Black Rhino, Wildebeests, lions, elands, buffalos, leopards, Zebra, Giraffes, and other diverse species.
The park represents a fantastic place to spend your leisure time. On visiting the park, you also get a chance to stroll and engage in Nairobi Safari Walks, which are really cool and relieving.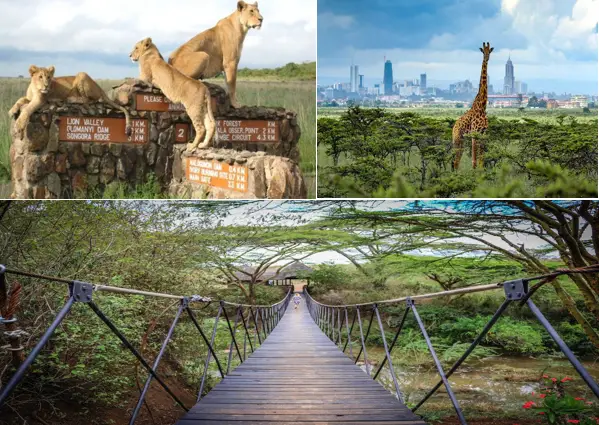 3. Uhuru Park
Uhuru Park is a popular venue for leisure and assembly whenever there are political, religious, social, and controversial gatherings. The park has a lot to offer to both local and international visitors. Some of the activities that take place are boat riding, merry-go-round, and bouncing castles for kids, camel and horse riding, quad bikes, and face painting.
All these activities are affordable at cheaper rates. For instance, with only $3, you can have a 30 mins boat riding whether you are alone or with your friends.
The venue normally has a lot of visitors, and thus you are obviously not alone in the park. You get to interact with other people as you enjoy yourself. It is a great destination for weekend tours. The park represents best places to visit in Nairobi via its diverse adventures araes and huge accomodation services.
4. Ngong Hills
Without doubt, Ngong hills takes a significant portion of the best places to visit in Nairobi. If you are passionate about touring, then you shouldn't miss visiting Ngong Hills. The extensive hills are located about 20km southwest of Nairobi. They represent a significant tourist destination for both local and international visitors.
As you hike in Ngong, you get the opportunity to enjoy the view of its seven hills along with bird watching among other species. Strolling on the hills gives a excellent experience of a nature walk. Notably, you are only required to Ksh 200 as an entry fee to the elegant place.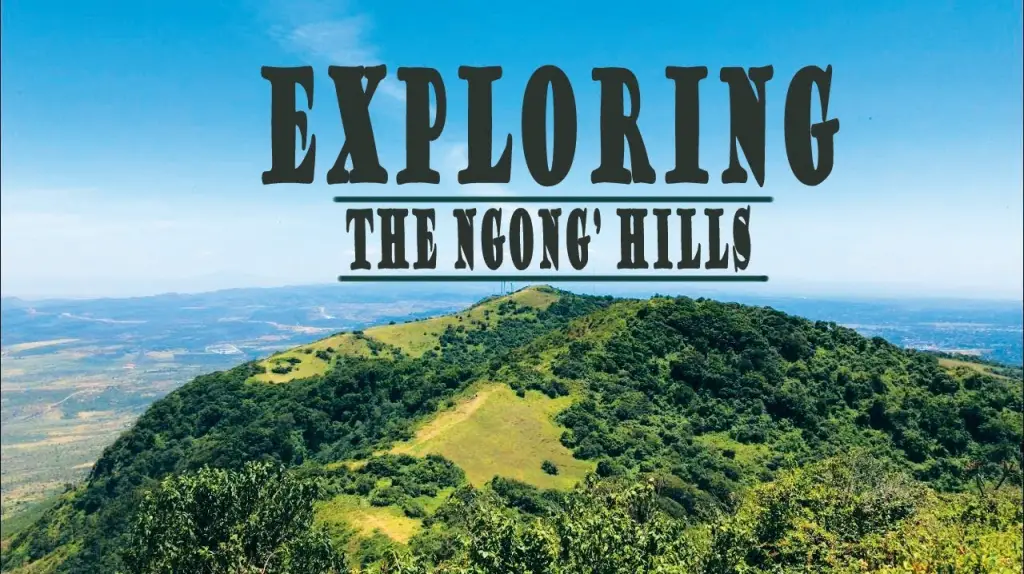 5. Kenya National Archives
The Kenya National Archives is one of the best places to visit in Nairobi as it's located in Nairobi CBD along Moi Avenue. The archives house over 40 000 volumes of collections of art. It is the largest in Africa and contains ancient art collections from diverse communities and cultures in Africa.
The archive also serves as a resource-rich destination for history lovers doing research. When touring Nairobi, you can consider spending some time in the Kenya National Archives and have some experience of equatorial Africa's social, economic, political, and religious development through interaction with the resources available.
6. Nairobi Arboretum
The Nairobi Arboretum was founded a century ago. It is located in Kilimani, and it extensively occupies more than 30 hectares of land. The arboretum offers elegant places for leisure walks, picnics, and other social events.
To get into the arboretum, it is very cheap. Adults are required to pay only Ksh 50 while children are required to pay only Ksh 20. Notably, the entry fee is not accepted in the form of cash.
Payments are required to be made electronically or through credit or debit cards. While in the arboretum, you can take stunning pictures and videos for an additional fee. Remarkably, the arboretum represents best places to vist in Nairobi due to its cheaper entry cost.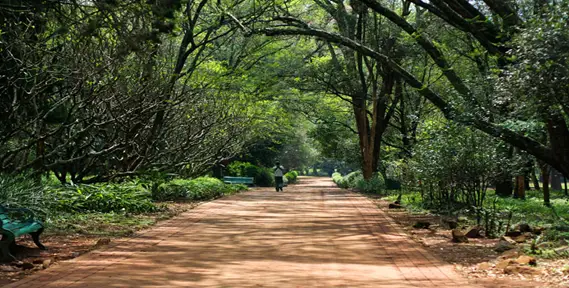 Conclusion
This article has highlighted the best places to visit in Nairobi. However, there are still other places that that you can consider to explore when you vistit Nairobi.
Also Read // Best places to live in the US for Blacks