This article responds to the question; can you get scammed on Mercari? To start with, Mercari is a mobile shopping app that allows users to buy and sell items quickly and easily.
It's like having a virtual marketplace right in the palm of your hand! With Mercari, you can find everything from vintage clothing to used electronics.
Plus, it offers an intuitive user experience with features such as an integrated search engine, messenger system, and secure payment processing.
Additionally, sellers can list their items for sale, offer discounts or promotions through the app. The app has seen tremendous growth since its launch in 2013.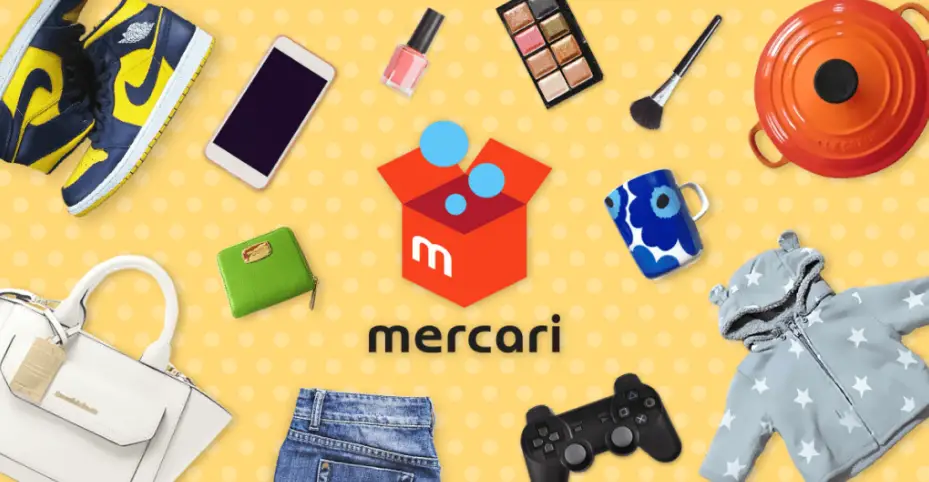 Can you get scammed on Mercari?
Yes, you can get scammed on Mercari. This online marketplace is no different than any other place where buyers and sellers interact: it's important to stay vigilant and take the necessary precautions to avoid becoming a victim of fraud.
The best way to protect yourself when using Mercari is to research the seller before committing to a purchase. Check their ratings, reviews, and feedback from previous transactions so that you can make an educated decision about who you're buying from.
It's also a good idea to read up on the company's return policy in case you receive goods that don't match your expectations or arrive damaged. If possible, try negotiating with the seller for better deals – but only if they have a good reputation and are willing to cooperate with your requests.
Related Article // Can you get scammed on Poshmark as a seller?
Popularity of Mercari
Mercari is quickly becoming one of the most popular ways to buy and sell items online. This mobile marketplace allows users to list items for sale, ranging from clothes to electronics, making it easy for shoppers to find whatever they are looking for.
Mercari platform connects sellers who want a hassle-free way of selling their items with buyers who are looking for great deals on quality products.
It features intuitive search filters that make it easy for users to find exactly what they are looking for, whether it be rare sneakers or a stylish blouse.
The convenience of this app makes Mercari an attractive alternative to other online marketplaces such as eBay and Craigslist. The growing popularity of Mercari is also due in part to its social media presence.
Types of Scams on Mercari
People looking to purchase goods on Mercari should be aware of the various types of scams out there and take steps to protect themselves when shopping on the platform.
One type of scam is a fake listing where scammers will try to sell items they don't actually have in stock. They may also use false advertising techniques to persuade people into purchasing items they are not actually selling.
Another common scam on Mercari involves sellers asking buyers to send payment through a third-party service, such as Western Union or MoneyGram. The buyer then sends money with no guarantee that they will ever receive the item they purchased.
Also Read // Can you get scammed on Apple Pay? (Plus Common Types of Scams!!)
Tips for Avoiding Scams on Mercari
Shopping online can be a great way to get a great deal on items you need, but it's important to make sure you're not getting scammed.
First, always read the description of the item carefully before buying anything. Make sure you understand exactly what you're purchasing and check the seller's ratings and reviews.
If there aren't any reviews or ratings available, consider finding another seller who does have good feedback from previous customers.
What to Do if You Get Scammed on Mercari
Shopping online can be a great way to save money and find unique items, but it also comes with risks. Unfortunately, scammers are present on many e-commerce sites and Mercari is no exception. If you've been scammed on Mercari, there are a few steps you can take to try and recover your losses.
The first step is to contact the seller immediately. Explain the situation in detail and request that they return your money or provide an item of equal value if it's not possible for them to give you a refund.
If the seller does not respond or refuses the request, then your next option is to contact Mercari customer support directly. They should be able to review any available evidence such as emails, texts, pictures etc., and determine whether you have been scammed or not.
Conclusion: Be Aware and Careful
Shopping on Mercari can be a great way to get amazing deals, but it's important to remain aware and vigilant in order to avoid potential scams. With millions of buyers and sellers on the app, keeping an eye out for suspicious behavior is key.
Mercari provides tips to help users stay safe while using the site. It encourages shoppers to pay attention when making purchases and always double-check any information provided by sellers before handing over cash or credit card information.
Additionally, Mercari warns customers against paying with methods such as Western Union or MoneyGram. These methods are difficult to trace, so they are more likely used by scammers.
It's also important for users to keep their accounts secure by creating complex passwords that cannot easily be guessed and frequently changing those passwords.
Also Read // How to tell if a Poshmark seller is legit (18+ Tips)