In the world of auto insurance, uncertainties can arise at any moment. One common concern many policyholders have is whether their insurance provider covers windshield replacement.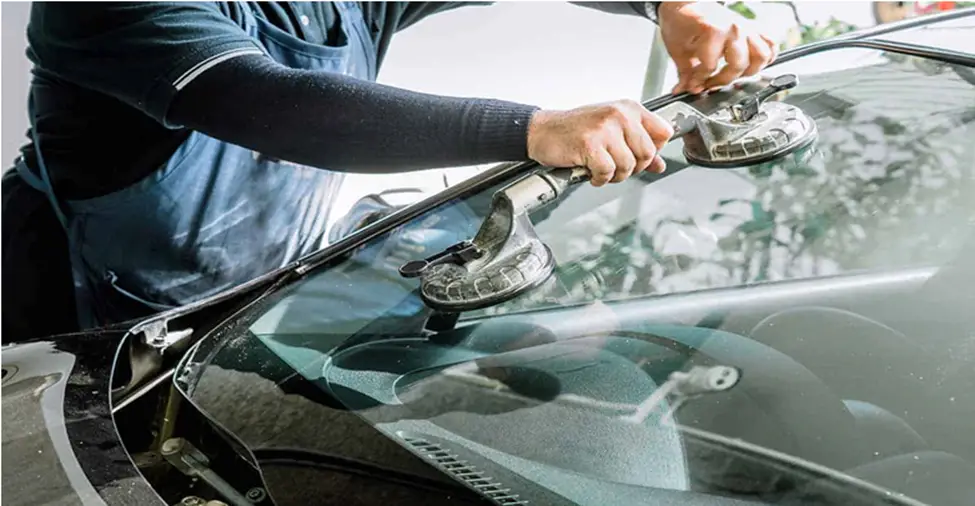 This article delves into the topic of whether Allstate Car Insurance covers windshield replacement and provides valuable insights into the advantages of Allstate Glass Claim Express. So, let's dive in and explore the details.
Does Allstate Cover Windshield Replacement?
What is Allstate Car insurance?
Allstate car insurance is a type of auto insurance coverage offered by Allstate Corporation, one of the largest insurance providers in the United States.
Allstate offers a wide range of insurance products, and their car insurance policies are designed to provide coverage and protection for vehicles and drivers in various situations.
Here are some key features and components of Allstate car insurance:
Liability Coverage: Allstate offers liability coverage that helps pay for bodily injury and property damage expenses for which you are found legally responsible in an accident.
Collision Coverage: This coverage helps pay for damage to your vehicle resulting from a collision with another vehicle or object, regardless of fault.
Comprehensive Coverage: Also known as "other than collision" coverage, this covers damage to your vehicle caused by events like theft, vandalism, natural disasters, and more.
Uninsured/Underinsured Motorist Coverage: Allstate provides coverage if you are in an accident with a driver who doesn't have insurance or has insufficient coverage.
Medical Payments Coverage: This covers medical expenses for you and your passengers resulting from an accident, regardless of fault.
Rental Car Reimbursement: Allstate offers rental car reimbursement coverage, helping you pay for a rental car while your vehicle is being repaired due to a covered loss.
Roadside Assistance: Allstate's Roadside Assistance coverage provides services such as towing, jump-starts, tire changes, and fuel delivery.
Personal Injury Protection (PIP): Available in some states, PIP covers medical expenses, lost wages, and related costs resulting from a covered accident.
Safe Driving Bonus: Allstate's safe driving programs, such as Safe Driving Bonus Check and Deductible Rewards, reward policyholders for safe driving behavior.
Teen Driver Programs: Allstate provides tools and resources to help parents and guardians of teen drivers manage and improve their young drivers' skills and safety habits.
Discounts: Allstate offers various discounts that policyholders may qualify for, such as safe driver discounts, multi-policy discounts, and more.
Allstate car insurance aims to provide customizable coverage options to suit individual needs and preferences.
Windshield Replacement Services
Windshield replacement is the process of removing a damaged or shattered windshield from a vehicle and installing a new one in its place.
It's typically done when the damage to the windshield is severe, extensive, or located in a way that compromises the structural integrity or visibility of the vehicle. Windshield replacement is crucial for maintaining the safety and functionality of the vehicle.
During windshield replacement, a trained technician carefully removes the damaged windshield, prepares the vehicle's frame, and installs a new windshield using specialized adhesives.
The process ensures that the new windshield is securely bonded to the frame, providing structural support to the vehicle and protecting occupants from the elements.
Windshield replacement is necessary for various reasons, including:
Cracks and Chips: Large cracks, multiple cracks, or chips that are in the driver's line of sight and cannot be repaired effectively may require replacement.
Extensive Damage: If the damage to the windshield is extensive or compromises its structural integrity, replacement is necessary to ensure the vehicle's safety.
Broken Windshield: A shattered or completely broken windshield cannot be repaired and needs to be replaced.
Safety Considerations: The windshield contributes to the vehicle's overall structural strength and the proper deployment of airbags. A compromised windshield could impact the vehicle's safety features.
Legal Requirements: In some regions, driving with a severely damaged windshield that obstructs the driver's view can result in legal consequences.
Windshield replacement should be performed by certified professionals using high-quality materials to ensure proper adhesion, safety, and the longevity of the replacement windshield.
It's essential to choose a reputable service provider and follow any post-replacement instructions to allow the adhesive to properly cure before driving the vehicle.
Does Allstate Cover Windshield Replacement?
Yes, Allstate covers windshield replacement and repairs costs. The coverage usually falls under the comprehensive portion of your auto insurance policy or alternatively under the full glass coverage plan. Windshield coverage is designed to protect you against non-collision incidents, such as vandalism, theft, and weather-related damages.
Since a damaged windshield is considered a non-collision incident, it typically falls within the scope of Allstate's comprehensive coverage.
Understanding Allstate's Windshield Replacement Coverage
Allstate's windshield replacement coverage includes the cost of repairing or replacing a damaged windshield. This coverage applies to all types of vehicles, whether it's a car, truck, SUV, or even a recreational vehicle.
However, it's important to note that the extent of coverage and the deductible amount may vary based on your specific policy and the state you live in. When assessing whether Allstate covers windshield replacement, consider the following points:
1. Comprehensive Coverage
Windshield replacement is generally covered under the comprehensive portion of your Allstate auto insurance policy. This means that damages caused by factors other than collisions, such as falling objects, animal impacts, or severe weather conditions, are likely to be covered.
2. Deductible
Your policy's deductible amount is the portion you're responsible for paying before your insurance coverage kicks in. The deductible for windshield replacement under comprehensive coverage can vary. Check your policy documents or contact your Allstate representative to understand your deductible amount.
3. Repair vs. Replacement
Allstate may cover the cost of repairing a chipped or cracked windshield. However, if the damage is extensive and impairs the driver's vision, a replacement might be necessary. Your coverage may extend to both repair and replacement, subject to the terms of your policy.
4. Claim Process
If you need to file a windshield replacement claim, the process typically involves contacting Allstate's claims department. They will guide you through the necessary steps, which may include providing details of the incident, scheduling an inspection, and arranging for the repair or replacement. You can file your claim here!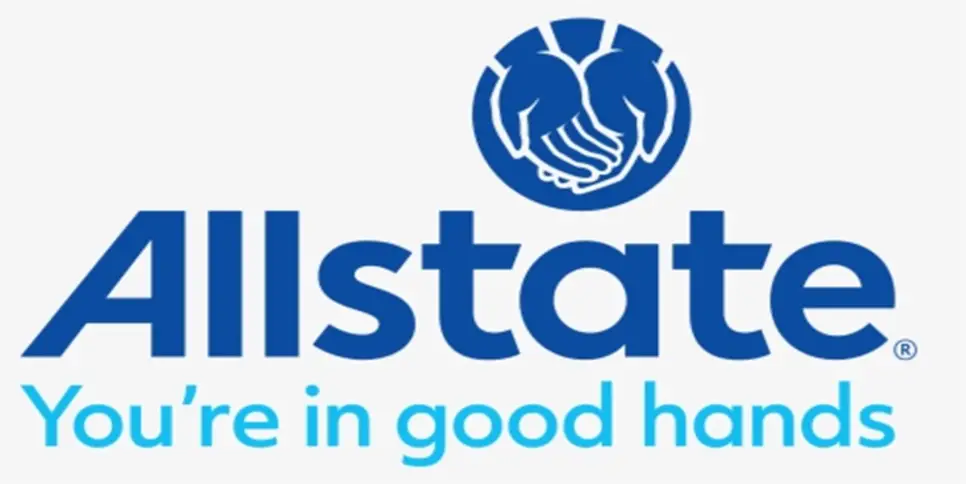 Understanding Allstate Glass Claim Express
Allstate goes the extra mile to enhance customer experience with its Glass Claim Express program. This program streamlines the process of getting your windshield replaced, making it convenient and hassle-free. By choosing Allstate Glass Claim Express, you can enjoy benefits such as:
Quick and Efficient Service: Allstate partners with reputable auto glass repair shops to provide swift service to its policyholders.
Time-Saving: The process is designed to save your time, often allowing same-day repairs or replacements. Allstate typically offers 24/7 access to Glass Claim Express Experts to help you repair your vehicle.
Simplified Claims: Allstate handles the claim process, making it less complicated for policyholders.
Quality Assurance: Allstate's partner repair shops maintain high-quality standards, ensuring your safety.
Allstate's Windshield Replacement Coverage FAQs
Is windshield replacement covered under all Allstate policies?
Yes, windshield replacement is typically covered under Allstate's comprehensive insurance policies.
Will I need to pay a deductible for windshield replacement?
The deductible for windshield replacement might vary depending on your policy terms and the laws of your state. In some cases, Allstate might even waive the deductible for windshield repairs.
Can I choose any repair shop for windshield replacement?
While you can choose a repair shop, opting for an Allstate partner shop through the Glass Claim Express program can expedite the process and ensure quality repairs.
How do I initiate a windshield replacement claim?
You can easily initiate a windshield replacement claim by contacting Allstate's claims department or using their mobile app. They will guide you through the process.
Will filing a windshield replacement claim affect my premium?
Filing a windshield replacement claim usually won't affect your premium since it's considered a non-fault claim. It's always a good idea to confirm with your insurance agent.
Can I get my windshield repaired instead of replaced?
Allstate encourages repair over replacement if the damage is minimal. Repairs are cost-effective and help prevent further issues.
Conclusion
In conclusion, if you're a policyholder with Allstate and you're concerned about windshield replacement coverage, you can rest assured that Allstate does cover windshield replacement under their comprehensive insurance policy.
Moreover, the Allstate Glass Claim Express program adds an extra layer of convenience and efficiency, making the process smoother for you.
Always remember to review your policy terms and reach out to Allstate's customer service for precise details about your coverage. With Allstate's commitment to customer satisfaction and quality service, you can confidently navigate the process of windshield replacement when needed.
Also Read: Does AAA Cover Turo? (Common FAQs Answered)