Does AAA Cover Turo? Get the facts about AAA's (American Automobile Association) coverage for Turo rentals in this comprehensive guide. Discover whether AAA provides coverage for Turo and explore alternative options.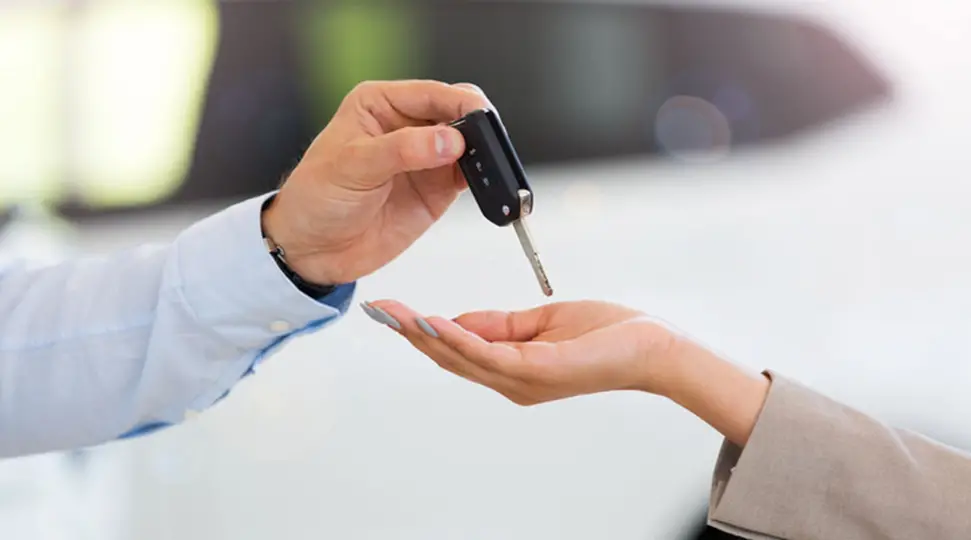 In the realm of modern car-sharing services, Turo has emerged as a popular choice for travelers seeking a unique and flexible rental experience. However, the question that often arises is, "Does AAA cover Turo?"
In this detailed article, we will delve into the subject and provide you with insights into why AAA does not offer coverage for Turo rentals, along with alternative solutions for a secure and worry-free journey. Let's dive in!
Does AAA Cover Turo?
What is AAA?
AAA refers to the American Automobile Association, which is a federation of motor clubs in North America. It is a non-profit organization that provides various services to its members related to travel, roadside assistance, insurance, and more.
AAA offers services such as emergency roadside assistance, travel planning, discounts on various services and products, automotive-related information, and insurance options.
AAA is known for its iconic roadside assistance program, where members can receive help if their vehicle breaks down, runs out of fuel, needs a jumpstart, or has other issues while on the road.
In addition to its roadside assistance services, AAA offers travel-related benefits like trip planning, hotel and car rental discounts, and travel insurance.
It's worth noting that there are different AAA clubs in different regions, and services and benefits can vary based on the specific club you belong to.
AAA's Insurance Coverage
AAA offers various types of vehicle insurance coverage to its members, providing protection and financial support in case of accidents, damage, and other unexpected events.
The specific coverage options can vary based on the AAA club and the region you are in. Here are some common types of vehicle insurance coverage that AAA offers:
Liability Coverage: This is typically mandatory and covers bodily injury and property damage to others if you are at fault in an accident.
Collision Coverage: This covers damage to your own vehicle in the event of a collision with another vehicle or object, regardless of fault.
Comprehensive Coverage: Also known as "other than collision" coverage, this covers damage to your vehicle caused by events such as theft, vandalism, natural disasters, and more.
Uninsured/Underinsured Motorist Coverage: This provides coverage if you are involved in an accident with a driver who doesn't have insurance or has inadequate coverage.
Medical Payments Coverage: This covers medical expenses for you and your passengers in case of injury resulting from an accident, regardless of fault.
Personal Injury Protection (PIP): Similar to medical payments coverage, PIP covers medical expenses and may also include coverage for lost wages and other related costs.
Rental Car Reimbursement: This coverage helps pay for a rental car if your vehicle is being repaired due to a covered loss.
Roadside Assistance: Some AAA insurance policies include roadside assistance coverage, providing services like towing, tire changes, and jump-starts.
Accidental Death and Dismemberment: This coverage provides a benefit in the event of a covered accident resulting in death or serious injury.
Custom Equipment Coverage: This optional coverage helps protect aftermarket modifications and accessories added to your vehicle.
Gap Insurance: Gap insurance covers the difference between the actual cash value of your vehicle and the amount you owe on a loan or lease if your vehicle is totaled.
Classic Car Insurance: AAA often offers specialized insurance for classic or antique vehicles, providing coverage tailored to the unique needs of vintage cars.
It's important to work directly with your local AAA club to understand the specific insurance coverage options available to you, as they can vary by region and individual circumstances.
You should carefully review the policy terms and limits to ensure they meet your needs and provide the level of protection you're comfortable with.
What is Turo?
Turo is a peer-to-peer car-sharing platform that allows individuals to rent out their personal vehicles to others. It's often referred to as the "Airbnb for cars." Turo provides a platform where car owners can list their vehicles for rent, and travelers can browse and book a wide range of vehicles directly from the owners.
Here's how Turo generally works:
Listing: Car owners create listings for their vehicles on the Turo platform. They provide details about the car's make, model, year, features, and pricing.
Booking: Travelers search for available cars in their desired location and timeframe. They can filter results based on factors like vehicle type, price, and features.
Reservation: Once a traveler finds a car they want to rent, they can make a reservation through the platform. The reservation includes the rental period, pickup and drop-off details, and any additional services or features the owner offers.
Pickup and Return: The traveler arranges to meet the owner to pick up the car at the specified location and time. After the rental period, the car is returned to the owner.
Payment: Turo handles the payment process, charging the traveler for the rental, insurance (if chosen), and any additional fees. Turo takes a percentage of the rental fee as a service fee, and the rest goes to the car owner.
Insurance: Turo provides insurance coverage for both car owners and renters. Owners can choose different levels of coverage, and renters can opt for additional coverage for extra protection.
Turo offers a variety of vehicle options, from economy cars to luxury vehicles, and it can be a flexible and often more affordable alternative to traditional car rental services.
It also provides a way for car owners to earn some extra income by renting out their cars when they're not using them. Keep in mind that Turo operates in specific regions and countries, so availability may vary based on your location.
Does AAA Cover Turo Rental Cars?
The answer is No, AAA does not offer coverage for Turo rentals. Here is why, according to AAA website, AAA rental car coverage applies to cars rented through a recognized rental car company while Turo is a peer-to-peer car sharing platform hence it's not covered.
Notably, if you have comprehensive and collision coverage on your existing AAA auto insurance policy, then you are entitled to rental car coverage. However, this coverage only applies to cars rented through a recognized rental car company but not peer-to-peer car sharing platforms.
The Truth about AAA Coverage for Turo
Contrary to popular belief, AAA does not extend coverage to Turo rentals. While AAA is renowned for its comprehensive automotive services, its coverage does not extend to car-sharing platforms. This means that if you're planning to rent a vehicle through Turo, you won't be able to rely on AAA for coverage.
Why Doesn't AAA Cover Turo?
The decision by AAA not to cover Turo rentals can be attributed to various factors:
Insurance Compatibility: Turo operates on a peer-to-peer car-sharing model, which may not align with AAA's traditional insurance policies designed for personal vehicles.
Unique Rental Model: Turo's rental model involves private individuals renting out their personal vehicles, creating complexities in terms of insurance coverage and liability.
Varying State Regulations: Insurance regulations vary from state to state, and AAA's existing coverage structure might not seamlessly integrate with the diverse requirements of Turo rentals.
Exploring Alternative Coverage Options
While AAA may not offer coverage for Turo rentals, there are alternative options you can consider to ensure a protected and worry-free rental experience:
Turo's Protection Plans: Turo itself offers protection plans that provide varying levels of coverage, including liability insurance and physical damage protection.
Personal Auto Insurance: Your personal auto insurance policy might offer coverage for rental vehicles, including those rented through Turo. It's important to contact your insurer to understand the specifics of your coverage.
Credit Card Benefits: Some credit cards provide rental car insurance coverage when you use the card to pay for the rental. Check with your credit card provider to see if this benefit applies to Turo rentals.
Conclusion
In conclusion, the answer to the question "Does AAA cover Turo?" is a clear no. While AAA's coverage does not extend to Turo rentals due to a variety of reasons, there are alternative coverage options available.
Turo offers its own protection plans, and you can explore your personal auto insurance and credit card benefits to ensure a secure rental experience. Remember to thoroughly research and understand your coverage options before embarking on your Turo journey to make the most informed decisions.
FAQs about AAA's Coverage for Turo
Is there any scenario in which AAA covers Turo rentals?
No, as of now, AAA does not provide coverage for any aspect of Turo rentals.
Can I use my AAA membership for any discounts on Turo?
While AAA does not offer coverage, you might still be eligible for AAA member discounts on Turo rental rates. Check with both AAA and Turo for more information.
Does AAA provide any guidance for Turo renters?
While AAA does not directly offer coverage, it's advisable to consult AAA for general travel and rental advice that can enhance your overall journey.
Are there any efforts by AAA to collaborate with Turo in the future?
There's no official information about such collaborations at the moment. However, the landscape of car-sharing and insurance coverage is constantly evolving, so it's always a possibility.
Can I combine my personal auto insurance with Turo's coverage?
Yes, you can often combine your personal auto insurance with Turo's protection plans to ensure comprehensive coverage during your rental period.
What should I do if I encounter an issue during my Turo rental?
In case of any issues during your Turo rental, you should directly contact Turo's customer support for assistance and guidance.