Ticketmaster is a well-known ticketing platform, but many people wonder if it comes with additional fees. In this article, we will thoroughly explore the topic, shedding light on Ticketmaster's fee structure and addressing frequently asked questions about fees.
So, does Ticketmaster have fees? Let's find out!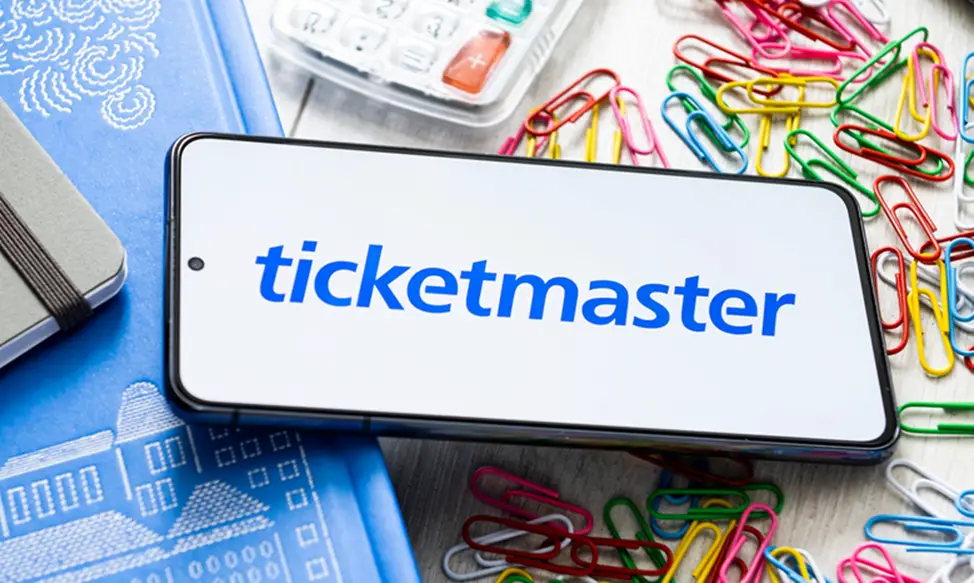 When purchasing tickets for events, it's common to encounter additional fees that can impact the final cost. Ticketmaster, a popular choice for event tickets, is no exception.
Understanding the fees associated with Ticketmaster is essential for making informed decisions about your ticket purchases.
Does Ticketmaster Have Fees?
Yes, Ticketmaster does have fees associated with ticket purchases. These fees typically include service fees (it's about 10% of ticket face value), delivery fees (typically range from $2 to $15) based on the chosen delivery method, order processing fees (usually $2 to $5) depending on the payment method used, and occasionally, venue fees to support event location maintenance.
While these fees can increase the overall ticket cost, many users find Ticketmaster's convenience and reliability make it a worthwhile choice for securing event tickets.
Exploring Ticketmaster's Fee Structure
To provide a comprehensive understanding of Ticketmaster's fee structure, let's break it down:
Service Fees
Ticketmaster typically charges service fees on each ticket purchase. These fees cover the cost of maintaining the platform and providing customer support. Service fees are a standard practice in the ticketing industry, and they can vary depending on the event, ticket price, and location.
Delivery Fees
When acquiring physical tickets on Ticketmaster, you may incur a delivery fee that typically ranges from $2 to $15 depending on the chosen delivery method. Options can include standard mail, express delivery, or electronic ticket delivery, with varying associated costs.
Here's how each of these delivery methods works:
Delivery By Mail
When you select the "By Mail" delivery option, Ticketmaster will send your tickets to the mailing address you provide during the purchase process.
Tickets are typically mailed using standard postal services and may take several business days to arrive, depending on your location and the event date.
Be sure to review the estimated delivery time when choosing this option, as it's essential to receive your tickets well in advance of the event.
Print At Home
Print At Home is a convenient delivery method that allows you to print your tickets from the comfort of your home.
After completing your purchase, you'll receive an email with a PDF attachment containing your tickets. Ensure that you have access to a printer.
Simply print the tickets and bring them to the event. The tickets will include a unique barcode that will be scanned at the venue's entrance for admission.
Mobile Tickets
With Mobile Tickets, your tickets are delivered electronically to your mobile device via the Ticketmaster app or a mobile-friendly website.
After purchasing tickets, you'll receive a confirmation email or notification with instructions on accessing your mobile tickets.
Open the Ticketmaster app or website, log in to your account, and access your mobile tickets. They will display a scannable QR code that grants entry when scanned at the event.
Pick Up At Will Call
Pick Up At Will Call allows you to collect your tickets in person at the venue's Will Call window, typically on the day of the event.
To retrieve your tickets, you'll need to provide a valid photo ID, the credit card used for the purchase, and the confirmation number from your Ticketmaster account.
It's advisable to arrive at the venue with sufficient time before the event starts to avoid any potential queues at the Will Call window.
Each of these delivery methods offers its own advantages, and your choice may depend on factors like your location, the event date, and your preferred ticket format.
Processing Fees
Ticketmaster may apply processing fees (typically $2 to $5) based on the payment method used for the purchase. Different payment methods may have different associated fees, so it's wise to review these details before completing your transaction.
Venue Fees
In some cases, venues may impose additional fees, which can be included in the ticket price. These fees go towards maintaining the event venue and ensuring a smooth experience for attendees.
How do Ticketmaster refunds and exchanges work?
Typically, for most events, Ticketmaster offers a refund if the event is canceled or rescheduled. In such cases, you'll usually receive an automatic refund to the original method of payment.
However, if you can't attend an event, Ticketmaster may provide options for selling your tickets through their platform. It's important to review the specific event's refund and exchange policy before making a purchase, as some events may have different terms.
Additionally, reaching out to Ticketmaster's customer support for guidance on your particular situation can be helpful in understanding your options for refunds and exchanges.
How much does Ticketmaster charge to sell tickets?
Ticketmaster charges sellers a fee in the form of a commission when their tickets are sold. The specific percentages of the fee vary depending on the event and other factors, but it's typically around 15%.
It's essential to review the fee structure on Ticketmaster's platform or contact Ticketmaster directly for precise details regarding the fees associated with selling tickets.
How are ticket prices and fees determined on Ticketmaster?
Ticket prices and fees on Ticketmaster are determined by a combination of factors, including:
Base Ticket Price: This is the initial cost of the ticket set by the event organizer. It can vary greatly depending on the event, seating section, and demand.
Market Demand: Dynamic pricing is often used for events. Ticket prices can increase or decrease based on factors such as demand, seat location, and proximity to the event date.
Promotions and Discounts: Ticket prices can also be influenced by promotions, discounts, and special offers provided by event organizers or Ticketmaster itself.
Venue Fees: Some events or venues may impose additional fees, which can be included in the ticket price. These fees are typically used to support the maintenance and operation of the event venue.
When purchasing tickets on Ticketmaster, it's advisable to review the breakdown of fees and the total cost before completing your transaction to ensure transparency and make an informed decision.
Wrap Up
In conclusion, Ticketmaster does have fees associated with ticket purchases, including service fees, delivery fees, processing fees, and potential venue fees. While these fees can add to the overall cost of tickets, Ticketmaster remains a popular choice due to its convenience and reliability in ticketing services.
So, if you're wondering, "Does Ticketmaster have fees?" the answer is yes, but understanding these fees empowers you to make informed decisions when buying event tickets through this platform.
Explore Ticketmaster for your next event ticket purchase, and enjoy the convenience of a platform trusted by millions of event-goers worldwide.
FAQs about Ticketmaster's Fees
Let's address some common questions regarding fees on Ticketmaster:
Are Ticketmaster's service fees the same for all events?
No, service fees can vary from one event to another, depending on factors such as the event's location and ticket price.
How can I avoid delivery fees on Ticketmaster?
To avoid delivery fees, consider opting for electronic ticket delivery or select a delivery method with lower associated costs.
Do processing fees differ based on the payment method?
Yes, processing fees may vary depending on the payment method you choose when purchasing tickets.
Why do venues impose additional fees?
Venues may impose additional fees to cover maintenance and ensure a positive experience for event attendees.
Are Ticketmaster's fees competitive?
Ticketmaster's fee structure is competitive with industry standards, but fees can vary by event.
Is Ticketmaster worth it despite the fees?
Many users find Ticketmaster to be a convenient and reliable platform for purchasing event tickets, making the fees worthwhile for the convenience and accessibility it offers.
Also Read: Does Tickpick Have Fees? [4 Types of Fees Discussed]