In a world where e-commerce has taken center stage, AliExpress stands out as one of the most popular platforms. Shoppers flock to this online marketplace to explore a treasure trove of products at competitive prices.
However, have you ever wondered where AliExpress ships its products from? This article will delve into the intricacies of AliExpress's shipping origins, shedding light on this commonly asked question.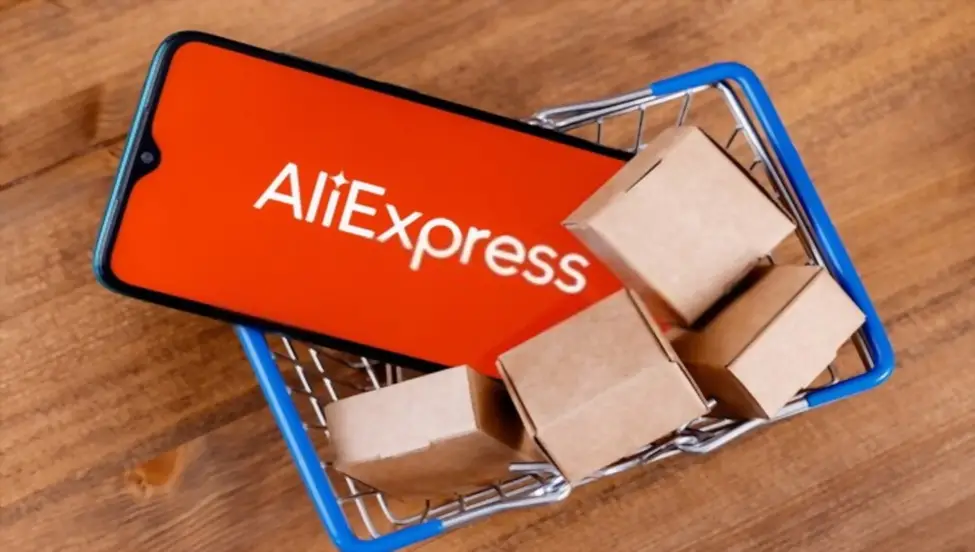 Where Does Aliexpress Ship From?
AliExpress sources its products from individual sellers located across the globe. Therefore, where AliExpress ships from varies widely depending on the specific seller and the origin of the product you're purchasing.
Some products may be available for domestic shipping in your country, while others might be shipped internationally, often originating from the seller's location.
The shipping origin is contingent on the seller and the chosen shipping method, making it essential for shoppers to check the details provided by the seller for each specific product.
What is AliExpress?
AliExpress is a renowned online retail platform under the Alibaba Group, connecting buyers and sellers from around the world. It offers an extensive range of products, from electronics to fashion and everything in between.
Multiple Sellers, Multiple Origins
AliExpress doesn't have a centralized inventory or single warehouse. Instead, it acts as a marketplace for various individual sellers. These sellers are spread across different countries, meaning that the origin of your purchased item can vary.
Shipping Options
Domestic Shipping: AliExpress offers domestic shipping options in various countries. This allows customers to buy products from local sellers, reducing shipping times and costs.
International Shipping: For products that aren't available domestically, international shipping comes into play. Sellers from different countries may ship your item to your location.
Warehouse Locations
AliExpress Plaza: AliExpress has established warehouse locations known as "AliExpress Plaza" in select countries. These centralized hubs expedite shipping for specific items, providing faster delivery.
Seller Warehouses: Most sellers have their own warehouses where they store and dispatch products. This adds another layer of complexity to the shipping process.
Shipping Methods
ePacket: ePacket is a popular shipping method for AliExpress purchases. It's an affordable and reliable option that often originates from China or Hong Kong.
Standard International Shipping: This method offers a more traditional international shipping experience, with packages typically originating from the seller's location.
Factors Affecting Shipping Times
Seller's Location: The geographical location of the seller is a primary determinant of shipping times. If the seller is in close proximity to the buyer, the shipping time is likely to be shorter. On the other hand, if the seller is located in a different country, longer transit times can be expected.
Shipping Method: AliExpress offers various shipping methods, each with its own speed and cost. Expedited shipping options like DHL or FedEx tend to be faster but may come at a higher cost. Standard shipping methods, such as ePacket, are more affordable but may take longer to deliver.
Destination Country: The country to which the order is being shipped plays a significant role. Some countries have more efficient customs and postal systems, resulting in shorter delivery times, while others may have slower processes, leading to delays.
Tracking Your Order
AliExpress provides a tracking service for orders, allowing you to monitor the progress of your shipment.
Shipping Costs
Shipping costs can vary significantly depending on the seller, shipping method, and the destination. It's essential to consider these costs when making a purchase decision.
Conclusion
AliExpress is an exciting and diverse marketplace, but the answer to the question, "Where does AliExpress ship from?" isn't straightforward.
It depends on the seller, the shipping method chosen, and the location of the item you're purchasing.
To ensure a smooth shopping experience, it's crucial to be aware of these variables and select the most suitable options.
Frequently Asked Questions
Is AliExpress a reliable platform for international shipping? Yes, AliExpress is a reputable platform, and many sellers offer reliable international shipping options.
How can I track my AliExpress order? You can track your order through AliExpress's tracking service, which provides real-time updates on your shipment's status.
Are there any customs fees or import duties when buying from AliExpress? Customs fees and import duties may apply, depending on your country's regulations and the value of the purchased item. It's advisable to check with your local customs authority.
What is the average shipping time for AliExpress orders? Shipping times can vary greatly, but on average, it can take 2 to 6 weeks for items to arrive, depending on the shipping method and destination.
Can I cancel my order on AliExpress if it hasn't shipped yet? Yes, you can cancel your order on AliExpress before it has been shipped. Be sure to check the seller's cancellation policy for specific details.
Related: [4 Main] Five Below Distribution Center Locations In USA