Introduction
Scenic places in Connecticut offer visitors an opportunity to enjoy beautiful vistas, rolling hills, and quaint villages. The state is home to numerous parks, forests, and waterways. Visitors can also enjoy many historical sites and museums located throughout Connecticut.
The state has a long coastline on Long Island Sound, which is an estuary of the Atlantic Ocean. Connecticut is known for its scenic beauty, and there are many places in the state that offer breathtaking views.
Must Visit Scenic places in Connecticut
1. Mystic
Mystic, Connecticut, is a beautiful town located in New England. The town is situated on the Mystic River, which flows into Long Island Sound. The river and the sound offer great views and many opportunities for adventures. Mystic Seaport is a major tourist destination in Mystic. The seaport is home to a large collection of historic ships and buildings. Visitors can also take part in traditional maritime activities such as sailing and rowing.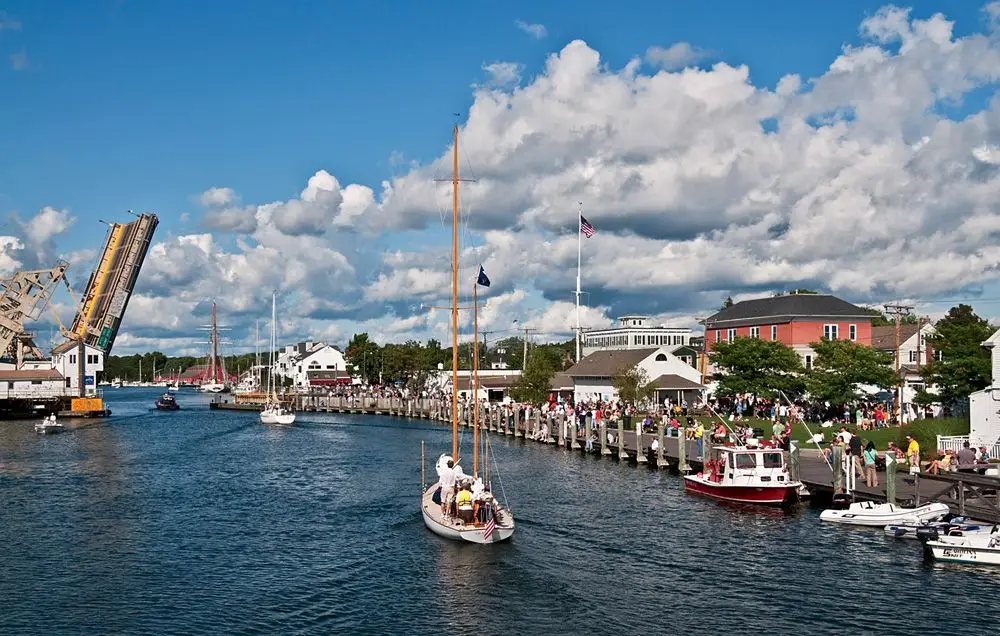 The Old Mystic Village is another popular tourist destination. The village is home to quaint shops, restaurants, and historic buildings. Residents can also enjoy the views of the river from the village green. The Mystic Aquarium is one of the most popular attractions in Mystic. The aquarium features a variety of marine animals, including dolphins, sharks, and penguins.
2. West Hartford 
West Hartford, Connecticut is a beautiful town located in the New England region of the United States. The population of West Hartford is just over 60,000 people, and the town has a number of scenic places, including the West Hartford Reservoir and Elizabeth Park.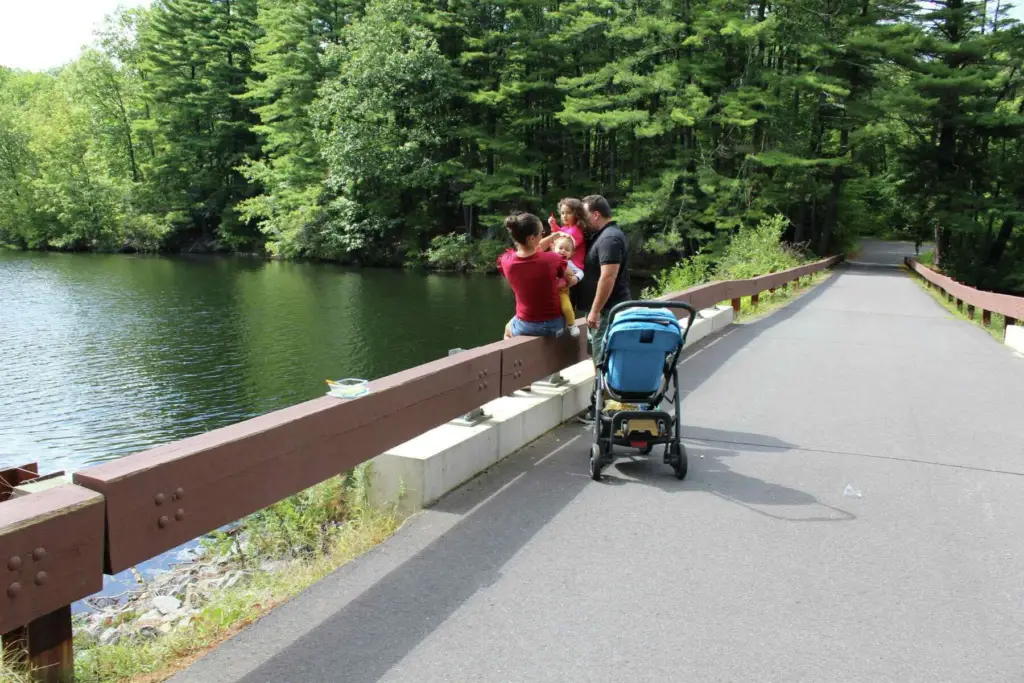 The West Hartford Reservoir is a popular spot for hiking and fishing, and there are also a number of hiking trails in Elizabeth Park. Trout Brook Trail is one of the most popular trails in the park, and it offers stunning views of the Connecticut River.
Rattlesnake Mountain is another popular spot in West Hartford, and it offers panoramic views of the surrounding area. The mountain is also home to a number of historic sites, including an old Indian burial ground.
3. Rocky Hill
Rocky Hill, Connecticut is a small town located in the central part of the state. It has a population of just over 19,000 people, Rocky Hill is a small town with a friendly atmosphere. The town is located on the Connecticut River and is home to Rocky Hill Ferry Park and Dividend Pond.
Both of these locations offer beautiful views of the river and the surrounding hills. There are also several hiking nature trails in Rocky Hill that are perfect for exploring the area's natural beauty.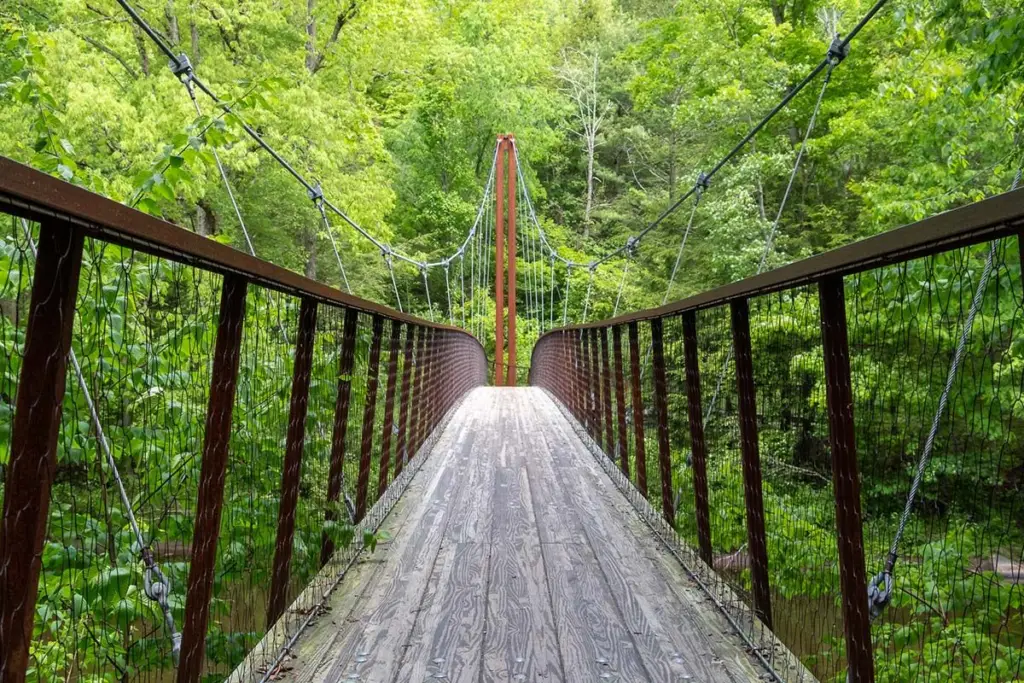 In addition to its natural attractions, Rocky Hill also has several historical sites that are worth visiting. Slipaway River Tours offers tours of some of these sites as well as transportation to and from New York City.
4. Greenwich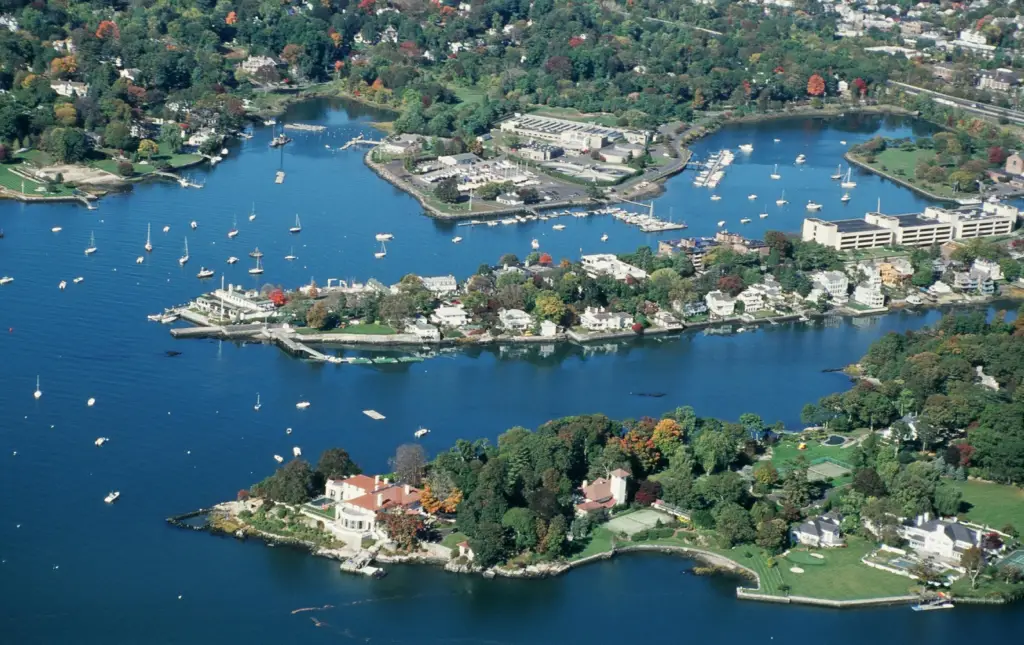 Greenwich, Connecticut, is an amazing place to visit. The location is perfect for a beach vacation, and the population is friendly and welcoming. The Bruce Museum is amazing, and the bird watching at the Audubon Center is stunning. Saxon Woods Park is beautiful and scenic, and the hiking and biking trails are perfect for a day of exploring. The Greenwich Avenue Historic District is also worth a visit, as it's full of historic buildings and charming shops.
Also Read // 10 Major White Neighborhoods in Chicago
5. Norwalk
Norwalk is a city located in southwestern Connecticut, United States, in Fairfield County. The population of Norwalk is estimated to be about 91,184 as of 2020. The city is located on the Long Island Sound and is part of the Greater New York metropolitan area.
One of the main attractions in Norwalk is Oyster Shell Park, which is a great place for swimming, picnicking, and fishing.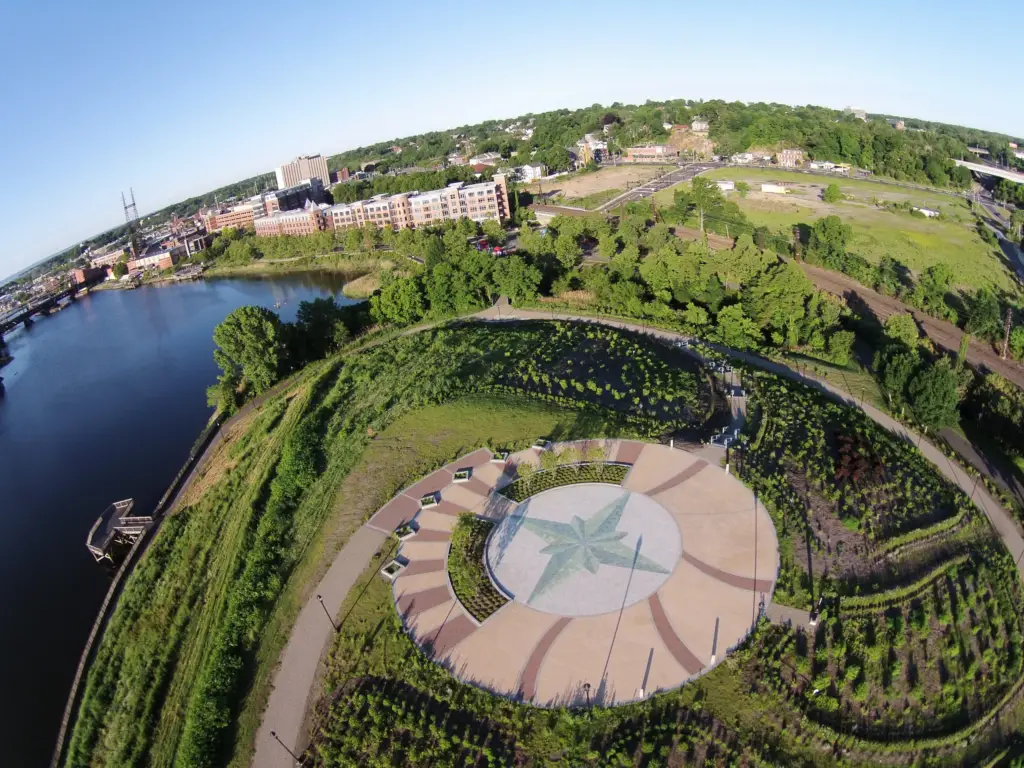 The park also has a beautiful beach that is perfect for sunset walks or watching the waves crash against the shore. Another popular spot in Norwalk is Shady Beach Park, which features a great aquarium and a variety of hiking trails.
6. Stamford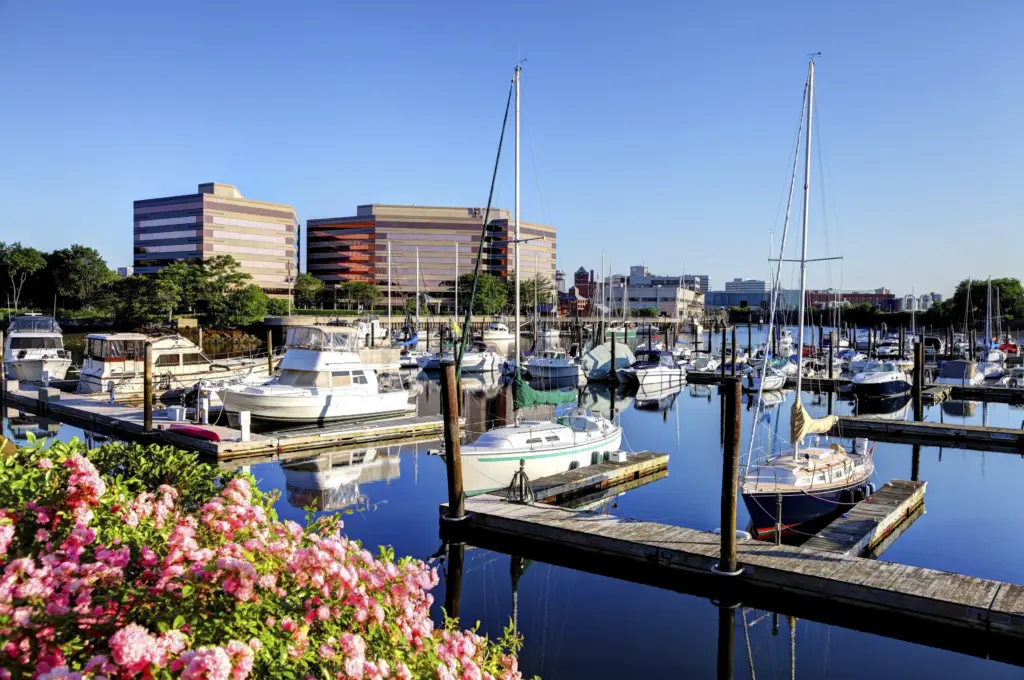 Stamford, Connecticut is a lovely city with a population of over 125,000 people. It's known for its many beautiful parks, including Scalzi park, mill river park, cummings parks, and Kosciusko Park. Stamford is also home to a number of scenic beaches and offers stunning views of the Long Island Sound.
The city is quiet and peaceful, making it a great place to visit or live. Stamford Museum and Nature Center are also located here and offer a variety of educational programs and exhibits.
7. Bridgeport
Bridgeport is the fifth largest city in Connecticut and is located on Long Island Sound. The population of Bridgeport is over 140,000. The city has many nicknames including "The Park City" and "The soundCity". Bridgeport is home to Beardsley Park which is the state's first zoo. The park also includes an amphitheater, hiking trails, a carousel, and a lake. The Fayerweather Island Light is another popular attraction in Bridgeport.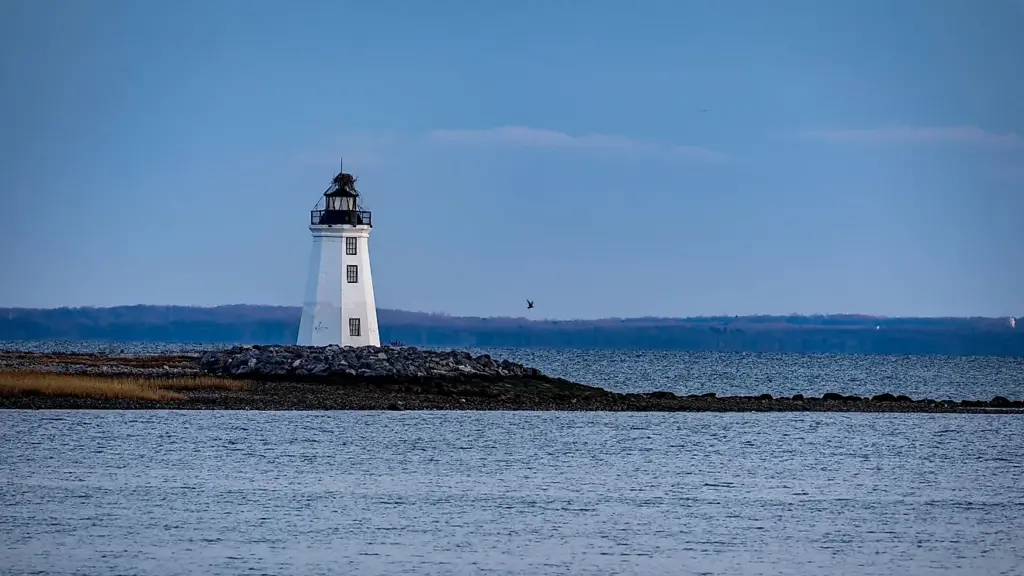 The light was built in 1802 and is one of the oldest lighthouses in the United States. The light is open to the public and offers stunning views of Long Island Sound. Bridgeport also has many amazing beaches that are perfect for swimming, sunbathing, and fishing.
8. Hamden
Hamden, Connecticut is a town located in New Haven County with a population of just under 60,000 people. The town has several parks and beaches, including East Rock Park, which offers hiking and picnicking opportunities. There are also several smaller parks scattered throughout the town that are perfect for a leisurely stroll or a picnic lunch. The town is known for its abundance of trees and wildlife, making it a beautiful place to visit.
Related Article // Best places to live in Connecticut for young adults
9. Farmington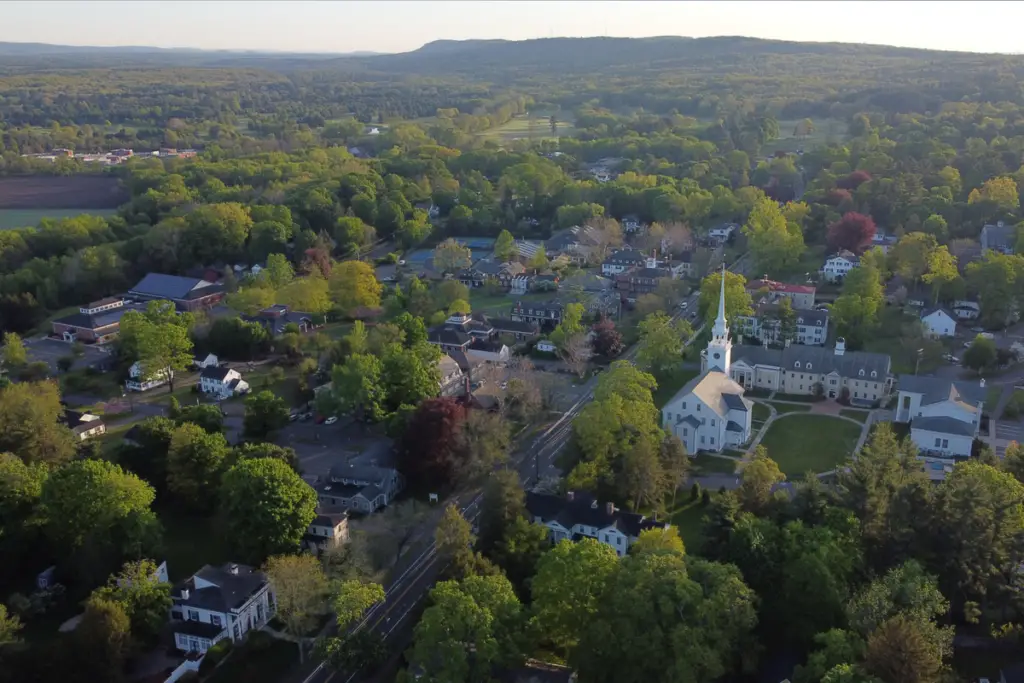 Farmington is a town located in Hartford County, Connecticut. The population was 46,624 at the 2020 census. Farmington is home to the University of Connecticut Health Center and Winding Trails recreation area. The scenic Farmington River flows through the town and the Farmington Canal Heritage Trail runs along the river.
The Farmington Museum offers exhibits on the history of the town and its residents. The Miniature Golf & Ice Cream Parlor is a popular spot for families. There are also several parks and playgrounds in town.
10. Avon
Avon, Connecticut is a very safe area and the perfect place to go hiking. The Horse Guard State Park offers a great view of the hills and mountains. There are many trails to explore and the scenery is beautiful. The parks also have a variety of wildlife, making it a great place to see some of the state's native animals up close.
Conclusion
In conclusion, this article has highlighted some of the Scenic places in Connecticut with beautiful scenery, fresh air, hiking trails, amazing beaches best for summer seasons and numerous parks and museums, each of these towns offer stunning views of hills and mountains, and plenty of activities for residents and tourists.
Also Read // 8 Best places to live in Connecticut near New York City