Welcome to our website! This article answers the question; "Can you get scammed on Depop?" and also takes a closer look at what you need to know about potential scams on Depop. The article also gives tips on how you can protect yourself when shopping or selling on Depop.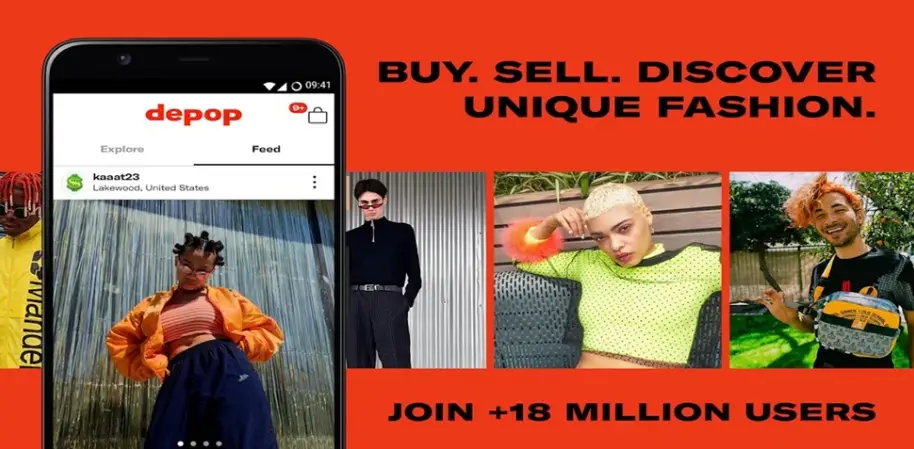 Depop is an online fashion marketplace for buying and selling loved clothing, accessories and shoes. It is a mobile-first platform that allows users to shop from their favorite influencers, boutiques and vintage stores across the world.
As well as being a great place to discover unique items, Depop also serves as a platform for independent brands and entrepreneurs to grow their business.
The Depop app features an easy-to-use interface that enables users to take photos of items they have for sale with their phones or upload from existing images. They can then list their product on the platform with descriptions, hashtags, prices and discounts.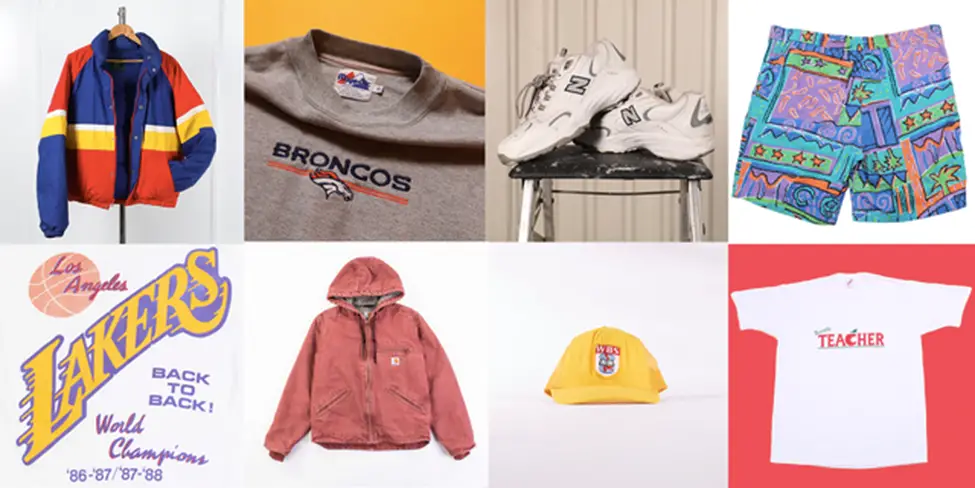 Buyers can find products using search filters such as size, location or item type making it quick and simple to find what they are looking for. Payment in Depop is made through built-in payment systems so buyers are promised secure transactions every time.
Can you get scammed on Depop?
The answer is yes, you can get scammed on Depop as a buyer or a seller. Here is how! While Depop does have security measures in place to protect buyers and sellers, scammers still find ways to trick unsuspecting users into their fraudulent traps.
For example, some fraudulent sellers may try to take your money without sending out the product or provide a fake item instead of an authentic one. In addition, phishing emails with links pointing to malicious websites might also be sent by scammers pretending to be Depop representatives.
Also Read // Can you get scammed on Etsy? (10+ Common Signs of a Scammer)
Scams to be Aware of on Depop
Here are the top three scams to watch out for when using Depop:
The first scam is a "fake seller" offering items at a suspiciously low price. These scammers will often use stolen images from other sellers on the platform, making it hard to tell if they're legitimate or not. It's best to avoid deals that seem too good to be true or those advertised by anonymous accounts with little or no history on the site.
Another type of scam seen on Depop is when a seller requests payment via an alternative method such as PayPal or Venmo outside of the app's built-in payments system. This means that buyers won't have access to buyer protection provided by Depop if something goes wrong with their purchase.
Also, another common scam involves fake payment methods. A potential buyer may offer a seller an alternative payment method such as Paypal, but once they receive the item they never complete the transaction or follow up with money transfers.

Signs of a legit Depop seller
A legit Depop seller has;
Positive Customer Reviews
Detailed Product Descriptions
Professional Photos & Branding
Clear Shipping Policies
Responsive Communication
Secure Payment Options
Clear Returns Policy
How to Spot a Scammer on Depop
Pay Attention to User Reviews
Beware of Unrealistic Price Points
Watch Out for Vague Listings
Never Conduct Payments Off-Platform
Check for Suspicious Communication Tactics
Ensure the Seller is Legitimate by Contacting them
Also Read // Does eBay charge tax on shipping? (Big Costs Or Not?) Answered
Safety Tips for Shopping on Depop
Shopping on Depop is an exciting experience, but it's important to stay safe while doing so. Whether you're a new user or a seasoned veteran of the app, here are some safety tips for shopping on Depop.
First, look over the seller's profile before making a purchase. Check their ratings and reviews from other customers, as this can give you an insight into their trustworthiness. Ask the seller questions about the item if you have any doubts about its authenticity or condition.
Second, make sure your account is private. This helps limit the amount of people who can access your profile and contact you directly.
Third, be aware of any scams when shopping on Depop by looking out for items being sold at suspiciously low prices or sellers with no feedback ratings. If something looks too good to be true, it usually is!
Lastly, make sure you never send money without placing an order for an item first and always double-check that payment methods such as Paypal are secure if it's what you want to use.
Depop's Policies & Scam Prevention Measures
Depop puts safety first and has taken measures to ensure that all users have a safe, secure, and enjoyable experience when using the platform.
It has implemented several policies to prevent scams, frauds, harassment, and counterfeits on their website. Buyers are protected by Depop's buyer protection system which covers all purchases made through the site for any issues including item condition or not receiving an item at all.
Depop also has strict rules about user accounts: users must have legitimate accounts and provide accurate information about themselves. Additionally, all payments on the platform are handled securely so there is no risk of financial transactions being held up or lost in transit.
Also Read // Is Mercari safe for credit cards? (MUST READ)
What to do if You are Scammed on Depop
Scammers on Depop are constantly finding ways to cheat unsuspecting shoppers and swindle them out of their hard-earned money.
If you were unfortunate enough to become a victim of one of these scams on Depop, there are some steps you can take to protect yourself from further harm and get your money back.
The first thing you should do is contact the seller directly via email or message in the app itself and demand a refund for the item you purchased that was not delivered or was not as described.
If they don't respond or refuse to give you a refund, then it's time to reach out for help from Depop's customer service team.
Conclusion: Exercise Caution
In conclusion, Depop is a great place to purchase items or find unique items that you wouldn't find in person. However, it is important to remember that there are some risks associated with online selling platforms and it is essential that you remain vigilant when using Depop.
Depop has measures in place for buyers and sellers to protect against fraud but understanding how to spot a scam is the best way to ensure a safe shopping experience.
Also Read // Can you get scammed on Fiverr? (Uncovering the Dark Side of Fiverr)