This article answers the question, "Can you get scammed on Etsy?" It also discloses the common types of scams that are prevalent on the Etsy, and shares tips on how to protect yourself from becoming a victim of fraud while using Etsy.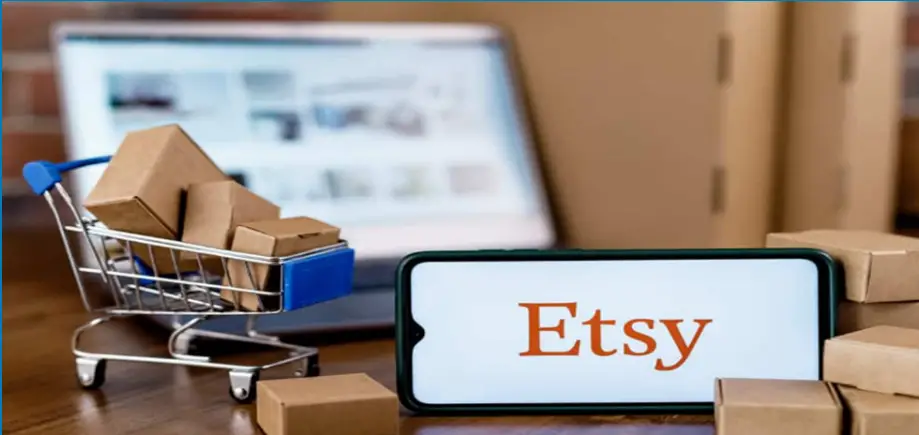 Important to mention, Etsy is a popular e-commerce website that sells handmade, vintage and craft items. However, recently there has been an increase in fear of being scammed on the platform. Therefore, it is important for Etsy shoppers to be aware of potential scams and understand what measures they can take to avoid them.
Can you get scammed on Etsy?
Yes, it is possible to get scammed on Etsy. Here is how! With the wealth of unique items available on Etsy, it can be easy to overlook potential risks when shopping online. It's therefore important to remember that while Etsy provides a platform for independent sellers, they don't guarantee a secure transaction.
Like any online marketplace, scams are unfortunately common on Etsy and shoppers need to take extra precautions when making purchase decisions.
When shopping on Etsy, you should always be vigilant and read reviews carefully before purchasing an item and pay close attention to the seller's return policy.
It's also important to verify that the seller is legitimate by contacting them directly with questions about the product or verifying their contact information.
Additionally, customers should be sure to use payment methods that offer buyer protection in case of a dispute such as using PayPal or a credit card instead of wiring money directly through bank transfers.
Also Read // Is Mercari legit for shoes? (All you need to know)
Common Types of Scams on Etsy
The convenience of shopping on Etsy can be exploited by scammers who are out to make a quick buck. There are many different types of scams that operate on Etsy and it's important to know what they are in order to protect yourself from becoming a victim.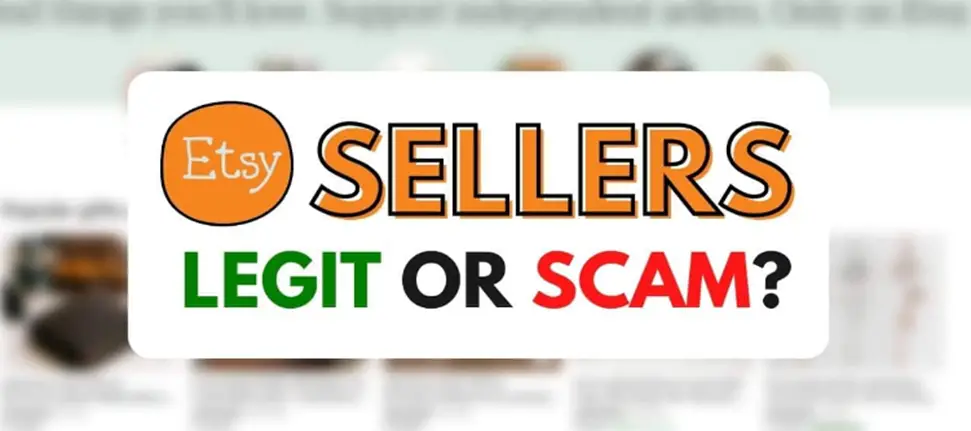 One common type of scam on Etsy involves fake listings created by scammers offering low-priced items such as electronics or jewelry. These listings often feature images stolen from legitimate sites and when buyers purchase the item they never receive it because there is no real product associated with the listing.
Another type of scam on Etsy involves sellers who do not actually have an item in stock but still list it for sale on their Etsy page. When the buyer orders the product, the seller sends them a notice indicating that the item is out of stock or no longer available and asks them to choose another product instead. The buyer then chooses an alternative item, which is contrary to what they wanted.
Also, onother common scam occurs when a buyer purchases an item but never receives it after payment has been made. The seller promises to send the item but then disappears without ever shipping it or providing any refunds or replacements. Lastly, there are other common scams on Etsy that involves counterfeit products being sold as authentic ones.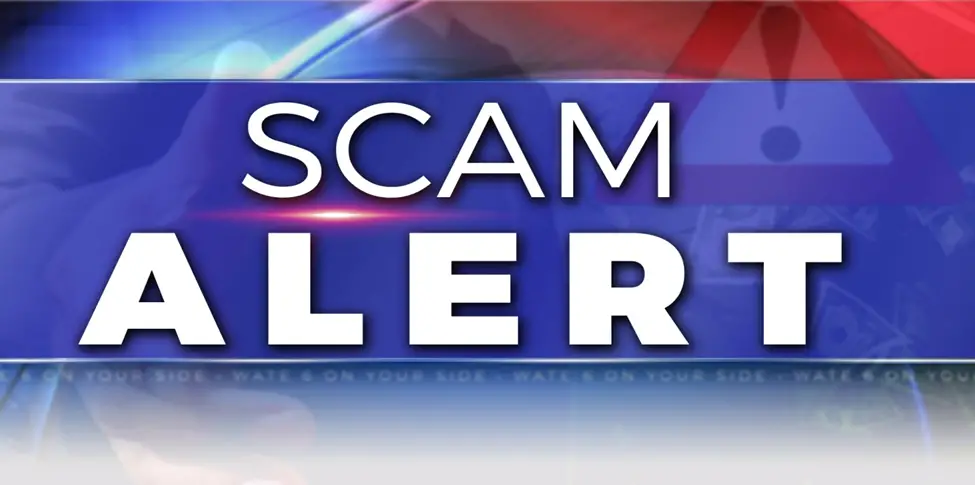 Common Signs of a Scam on Etsy
Unusual Payment Requests
Unexpected Shipping Costs
Unverified Seller Profiles
Questionable Return Policies
Low Quality Images of Products
Suspiciously Low Prices
Vague Product Descriptions
Poor Communication From the Seller
Missing Social Media Presence
Too Good to Be True Promises
Also Read // Does eBay charge tax on shipping? (Big Costs Or Not?) Answered
How to Protect Yourself from Scams on Etsy
To avoid becoming a victim of a scam on Etsy, there are some important tips you should know before making any purchases.
First and foremost, only shop with established sellers with strong reviews from previous customers. Checking the seller's feedback score is an easy way to gauge their trustworthiness — look for ratings above 95%.
Additionally, read through all item descriptions carefully and ask questions about any potential discrepancies or suspicious information. Be aware that some scammers will offer discounts or free items as part of their scams — always be wary if something seems too good to be true!
Reporting Fraudulent Activity on Etsy
It's important to report any suspicious activity to ensure that the Etsy community remains safe and secure. So, if you see something on Etsy that looks suspicious, it's best to report it right away.
You can do this by clicking the "Report Item" link next to the item in question. Be sure to include as much information as possible, such as screenshots of any questionable activities or messages associated with the item. Etsy will review your report and take appropriate action if necessary.
Reporting fraudulent activity on Etsy also helps protect other members of the community from becoming victims of fraudsters. If you are a victim of fraud yourself, contact customer support immediately so they can help you resolve the issue quickly and efficiently.
Quick Tips for Shopping Safely on Etsy
Research the Seller before Purchasing
Read the Listing Carefully
Ask Questions when in Doubt
Check Shipping Times & Policies
Check Return Policies
Pay Securely with PayPal
Leave Feedback and Reviews
Conclusion: Shop Mindfully
In conclusion, shopping safely on Etsy can be easy if taken one step at a time. Remember to keep your eyes open for the signs of a reliable and trustworthy seller; read reviews, and double-check assurances such as return policies and payment security.
Shopping mindfully is the best way to ensure you get the best product for your money. Always remember that an honest seller will always be willing to answer any questions or concerns that you may have.
Also Read // Can you get scammed on Fiverr? (Uncovering the Dark Side of Fiverr)