Seamless integration between our devices and vehicles has become increasingly important. And when it comes to infotainment systems, few are as popular as Apple CarPlay.
So, if you're wondering whether Audi has jumped on the bandwagon and offers this feature in its latest models, then keep reading!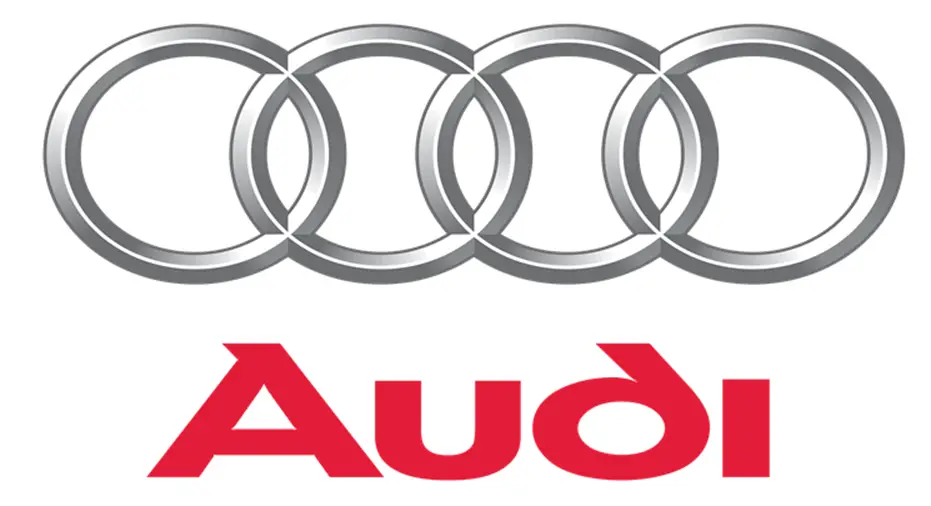 Does Audi have Apple CarPlay?
Yes, Audi offers Apple CarPlay integration in many of its models. Audi recognized the growing demand for seamless smartphone integration and incorporated Apple CarPlay into its infotainment system. This integration allows Audi owners to connect their iPhones and enjoy the benefits of Apple CarPlay while driving.
What is Apple CarPlay?
Apple CarPlay is a feature developed by Apple Inc. that allows iPhone users to connect their devices to the car's infotainment system.
It enables users to access various iPhone functions and apps through the car's display, providing a safe and convenient way to stay connected while on the road.
Audi Models with Apple CarPlay Integration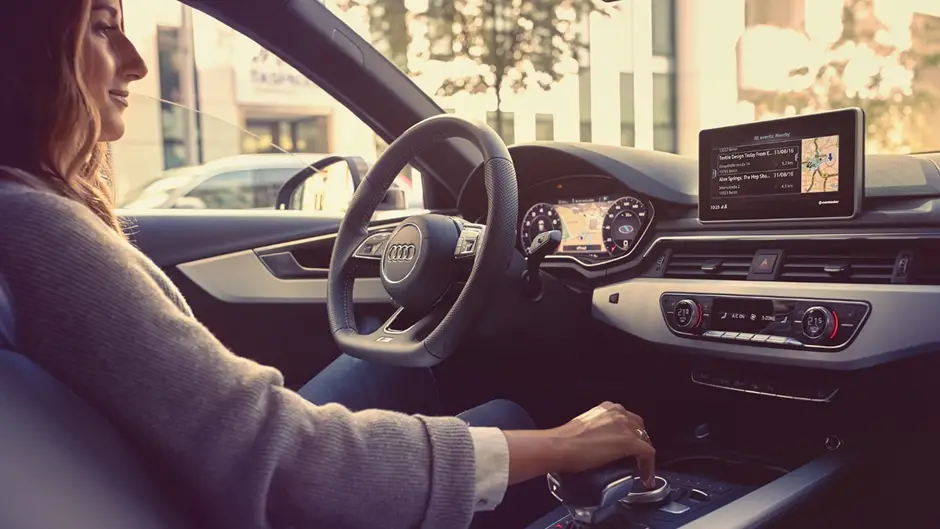 The following Audi models come equipped with Apple CarPlay:
Audi A3
Audi A4
Audi A5
Audi A6
Audi A7
Audi A8
Audi Q3
Audi Q5
Audi Q7
Audi Q8
Audi TT
Please note that the availability of Apple CarPlay may vary depending on the specific trim level and year of the Audi model.
It is always recommended to check with your local Audi dealership or the official Audi website for the most up-to-date information regarding CarPlay compatibility.
The Benefits of Apple CarPlay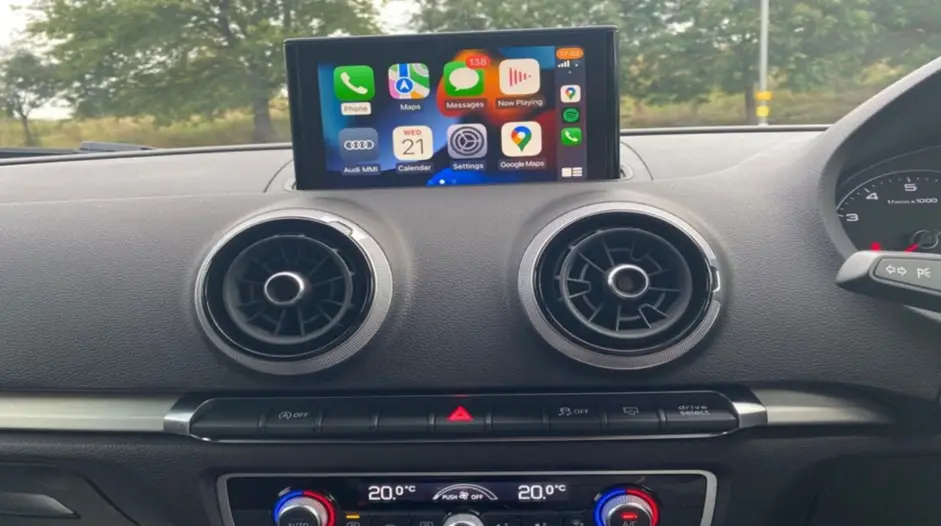 Apple CarPlay offers a range of benefits that enhance the driving experience and ensure seamless connectivity. Some of the key advantages include:
1. Enhanced Infotainment
With Apple CarPlay, Audi owners can enjoy a wide range of infotainment options directly from their iPhones. Whether it's making calls, listening to music, or accessing navigation apps, CarPlay provides a user-friendly interface for easy access to these features.
2. Seamless Integration
CarPlay seamlessly integrates with Audi's existing infotainment system, allowing users to switch between the car's features and their iPhone's functions effortlessly.
3. Hands-free Operation
CarPlay supports voice commands, enabling drivers to operate their iPhones and access various apps without taking their hands off the steering wheel. This feature promotes safer driving by reducing distractions.
4. Third-Party App Support
CarPlay supports a wide range of third-party apps, including music streaming services, messaging apps, and navigation apps. This versatility ensures that Audi owners can use their preferred apps while on the go.
How to Use Apple CarPlay in Audi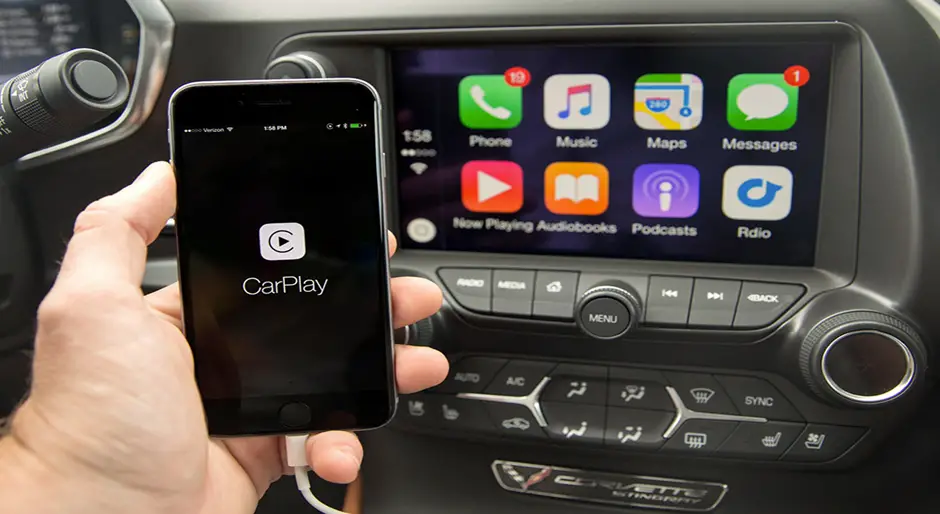 Using Apple CarPlay in your Audi is a straightforward process. Here's a step-by-step guide to get you started:
1. Ensure CarPlay Compatibility: Confirm that your Audi model supports Apple CarPlay. As mentioned earlier, not all Audi models may have CarPlay integration. Refer to the Audi website or contact your local dealership for accurate information.
2. Connect Your iPhone: Use a Lightning cable to connect your iPhone to the car's USB port. Depending on the Audi model, the USB port may be located in the center console or the glove compartment.
3. Enable CarPlay: Once connected, your Audi's infotainment system should detect the iPhone automatically. If prompted, give the necessary permissions on your iPhone to enable CarPlay.
4. Access CarPlay: Once enabled, CarPlay will appear on your Audi's display. You can use the control knob, touchscreen, or voice commands to navigate and interact with CarPlay.
5. Enjoy CarPlay Features: From the CarPlay interface, you can access various apps such as Phone, Messages, Maps, Music, and more. Use the touchscreen or voice commands to operate these apps safely while driving.
With these simple steps, you can start enjoying the benefits of Apple CarPlay in your Audi.
Conclusion
In conclusion, Audi does offer Apple CarPlay integration in many of its models. This feature allows Audi owners to connect their iPhones and enjoy seamless integration between their devices and the car's infotainment system.
With Apple CarPlay, Audi drivers can access a wide range of apps and features, enhancing their driving experience while ensuring convenience and safety.
Whether you want to make hands-free calls, listen to your favorite music, or navigate with ease, Apple CarPlay in Audi has got you covered.
Frequently Asked Questions
1. Does Apple CarPlay work wirelessly in Audi?
Yes, certain Audi models support wireless Apple CarPlay. However, it's important to note that wireless CarPlay functionality may not be available in all Audi models. Refer to the official Audi website or contact your local dealership to confirm wireless CarPlay compatibility.
2. Can I use Siri with Apple CarPlay in Audi?
Absolutely! Apple CarPlay in Audi allows you to utilize Siri, Apple's virtual assistant. You can activate Siri by pressing and holding the voice control button on the steering wheel or using the voice control feature on the CarPlay interface.
3. Are there any additional costs associated with Apple CarPlay in Audi?
No, Apple CarPlay integration is typically included as a standard feature in Audi models that support it. However, it's worth noting that you will need a compatible iPhone to utilize CarPlay's features effectively.
4. Can I use third-party navigation apps with Apple CarPlay in Audi?
Yes, Apple CarPlay supports a variety of third-party navigation apps, including Google Maps, Waze, and others. You can download these apps from the App Store and use them seamlessly through CarPlay in your Audi.
5. What if I don't own an iPhone? Can I still use the Audi infotainment system?
Yes, even if you don't own an iPhone, Audi's infotainment system offers a wide range of features and connectivity options.
While Apple CarPlay provides seamless integration for iPhone users, Audi's native system allows you to access various functions and features independently.
6. Is Apple CarPlay available in older Audi models?
Apple CarPlay integration was introduced in Audi models from 2016 onwards. Therefore, older Audi models may not have CarPlay compatibility.
It's recommended to check with your local dealership or refer to the official Audi website for precise information regarding CarPlay availability in specific models.
Also Read: Does Toyota Have Apple Carplay? [Answered]