Integration of smartphones with vehicles has become increasingly popular. Apple CarPlay, a software developed by Apple Inc., allows iPhone users to connect their devices to compatible car infotainment systems and access a range of iPhone features, including phone calls, text messages, music, maps, and third-party apps.
This seamless integration enables drivers to access various iPhone features directly on the car's display, enhancing the overall driving experience.
So, if you're a Ford owner and an Apple enthusiast, you might be wondering if Ford vehicles support Apple CarPlay. This article will explore the topic in detail and provide you with the information you need.
Does Ford Have Apple Carplay?
The answer is yes! Ford has recognized the importance of smartphone integration in its vehicles and has collaborated with Apple to integrate Apple CarPlay into its infotainment systems.
This integration provides Ford owners with the convenience and familiarity of using their iPhones while driving. With Apple CarPlay, Ford aims to enhance the user experience, keeping drivers connected and entertained while maintaining their safety on the road.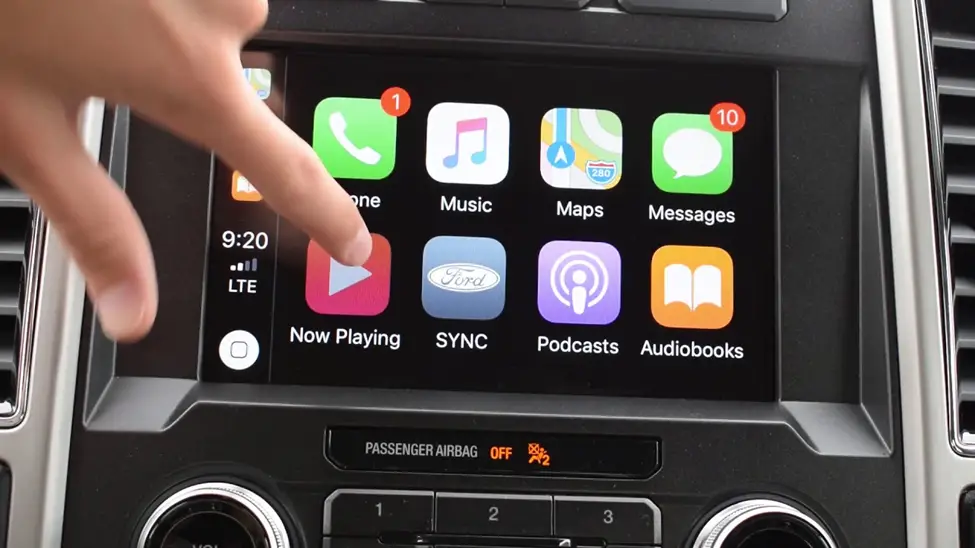 Ford Models with Apple CarPlay
Ford has gradually introduced Apple CarPlay compatibility across its vehicle lineup. As of now, most of Ford's recent models offer Apple CarPlay integration. Some popular Ford models that come equipped with Apple CarPlay include:
Ford Mustang
Ford F-150
Ford Explorer
Ford Escape
Ford Edge
Ford Fusion
Ford Focus
Ford Ranger
Ford Expedition
It's important to note that Apple CarPlay availability may vary depending on the specific trim level and optional features chosen for a particular Ford model. It's recommended to check with your local Ford dealership or visit Ford's official website for the most up-to-date information on Apple CarPlay compatibility in their vehicles.
How to Connect Apple CarPlay in Ford Vehicles
Connecting your iPhone to Apple CarPlay in a Ford vehicle is a straightforward process. Here's a step-by-step guide:
Ensure that your iPhone is updated to the latest iOS version.
Start your Ford vehicle and turn on the infotainment system.
Connect your iPhone to the car's USB port using a Lightning cable.
On the infotainment screen, look for the Apple CarPlay icon or an indication to connect your iPhone.
Tap on the Apple CarPlay icon, and your iPhone will automatically pair with the car's infotainment system.
Once connected, you'll see the Apple CarPlay interface on the car's display, mirroring your iPhone screen.
Video
Benefits of Apple CarPlay in Ford Cars
The integration of Apple CarPlay in Ford vehicles offers several benefits to drivers. Some of the key advantages include:
Seamless iPhone Integration: Apple CarPlay provides a seamless integration between your iPhone and Ford's infotainment system, allowing you to access your iPhone features and apps conveniently.
Hands-Free Operation: With Apple CarPlay, you can use Siri voice commands to make phone calls, send text messages, play music, and get directions, all without taking your hands off the steering wheel.
Familiar Interface: The Apple CarPlay interface resembles the familiar iPhone interface, making it easy for iPhone users to navigate and use the features without a steep learning curve.
Access to Third-Party Apps: Apple CarPlay supports various third-party apps, including music streaming services, messaging apps, navigation apps, and more, giving you a wide range of options for entertainment and productivity on the go.
Enhanced Safety: By using Siri voice commands and the intuitive interface, Apple CarPlay helps minimize driver distraction, allowing you to keep your focus on the road while staying connected.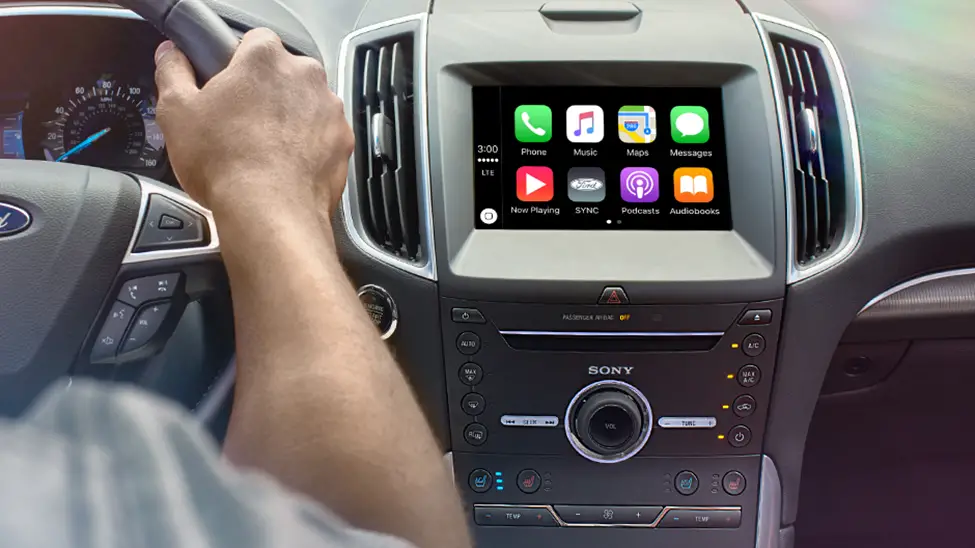 Limitations of Apple CarPlay in Vehicles
While Apple CarPlay brings numerous benefits, it's essential to be aware of its limitations. Some limitations of Apple CarPlay in Ford vehicles are:
Internet Connectivity: Apple CarPlay relies on a stable internet connection for certain features like maps and streaming services. If you're in an area with poor network coverage, these features may not function optimally.
Compatibility with Older Models: Apple CarPlay integration is more common in newer Ford models. If you own an older Ford vehicle, it may not support Apple CarPlay unless you install an aftermarket infotainment system.
Device Compatibility: Apple CarPlay requires an iPhone with a Lightning connector. If you have an older iPhone model with a different connector, it may not be compatible with Apple CarPlay.
Alternatives to Apple CarPlay
While Apple CarPlay is a popular choice among iPhone users, there are alternative smartphone integration options available for Ford vehicles. Some of the notable alternatives include:
Android Auto: Android Auto is similar to Apple CarPlay but designed for Android devices. It offers seamless integration between Android smartphones and Ford's infotainment systems, allowing users to access their phone features and apps.
Ford SYNC: Ford SYNC is Ford's own infotainment system, which offers smartphone integration and various features similar to Apple CarPlay and Android Auto. It's designed to work with both iPhone and Android devices.
Future of Apple CarPlay in Ford Cars
As technology continues to evolve, it's likely that Ford will further expand its integration with Apple CarPlay in its future models.
The increasing demand for smartphone integration and the popularity of Apple CarPlay among iPhone users make it a valuable feature for Ford vehicles.
We can expect to see improved functionality, broader compatibility, and enhanced user experiences as Ford continues to collaborate with Apple.
Conclusion
In conclusion, Ford vehicles do support Apple CarPlay, allowing iPhone users to seamlessly integrate their devices with Ford's infotainment systems.
With Apple CarPlay, Ford owners can enjoy the benefits of hands-free operation, familiar interfaces, and access to a wide range of iPhone features and apps while on the road.
While Apple CarPlay has its limitations, its integration in Ford vehicles demonstrates Ford's commitment to providing a connected and convenient driving experience.
Common FAQs
Can I use Apple CarPlay with any iPhone model?
Apple CarPlay is compatible with iPhones running iOS 7.1 or later. However, it's important to note that older iPhone models may not have all the features and functionality of the latest models.
Do I need a special cable to connect my iPhone to Apple CarPlay in Ford vehicles?
You'll need a Lightning cable to connect your iPhone to the USB port in Ford vehicles for Apple CarPlay functionality. Ensure that the cable is genuine and of good quality for a reliable connection.
Can I use Apple CarPlay wirelessly in Ford vehicles?
Some Ford models support wireless Apple CarPlay connectivity. However, it's important to check the specifications of your specific Ford model to determine if wireless connectivity is available.
Are there any subscription fees for using Apple CarPlay in Ford vehicles?
No, there are no additional subscription fees for using Apple CarPlay in Ford vehicles. However, you may require a data plan or internet connection for certain features like maps and streaming services.