Introduction
Montana is a great place to live if you're looking for a quieter, rural lifestyle. The state is home to some of the most breathtaking scenery in the United States, and its residents are fiercely independent.
Moreover, Montana also has plenty of amenities and cultural attractions, making it a top choice for those who want to live in a thriving community with all the comforts of city life. Below are detailed reasons to live in Montana!
Reasons why Montana is a good place to live
1. Outdoor recreation opportunities
If you're looking for a way to get outside and enjoy the fresh air, Montana is a great place to do it. The state has plenty of opportunities for outdoor recreation, whether you're interested in hiking, camping, fishing, or just taking a scenic drive.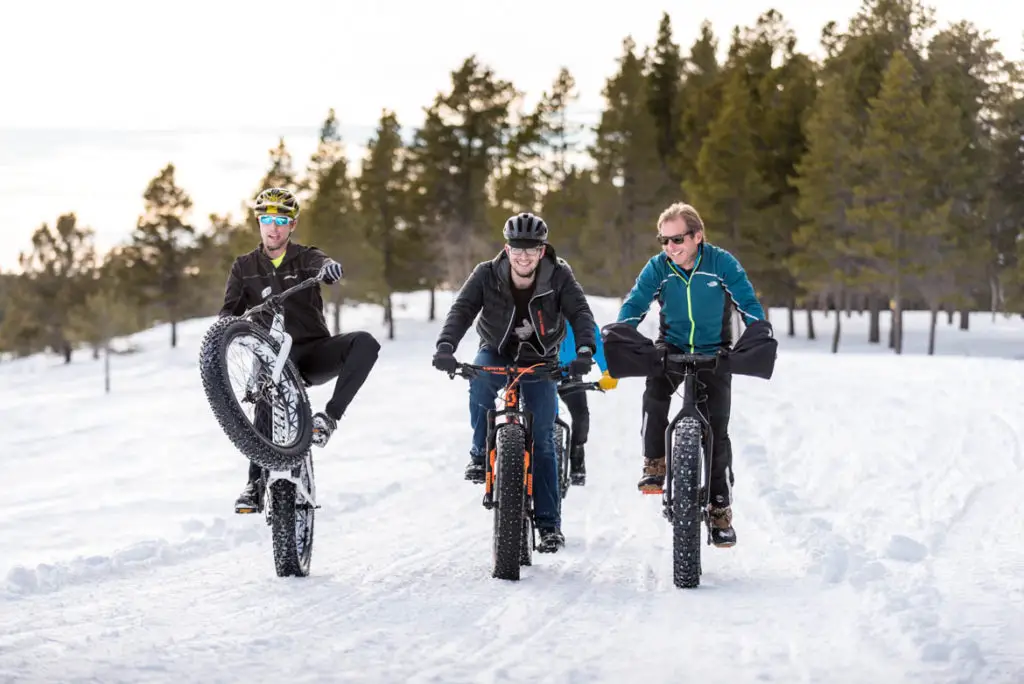 One of the best ways to explore Montana is by car. The state has a network of well-maintained roads that take you through some of the most picturesque landscapes in the country. You can find everything from snow-capped mountains and rushing rivers to wide-open prairies and rugged badlands.
If hiking is more your thing, Montana has plenty of trails to choose from. You can find easy walks through the forest or challenging climbs up steep mountain slopes. Some of the most popular trails are located in Glacier National Park and Yellowstone National Park.
2. Low cost of living
Montana is a great state to live in if you are looking for a low cost of living. The cost of living in Montana is 10% below the national average, and there are plenty of affordable housing options available.
In addition, the state has low income tax (1%-6.75%), so you can keep more of your hard-earned money. Montana also has a wide variety of outdoor activities available, so you can enjoy the beautiful scenery and nature without breaking the bank.
3. Low Taxes
Montana's low taxes are a big draw for businesses and individuals alike. The state has no personal income tax, and its corporate tax rate is one of the lowest in the country.
This combination of low taxes and a business-friendly environment has helped make Montana one of the fastest-growing states in the nation. Montana has taxes as follows; property taxes 0.75%, not sales tax, business taxes are 6.75% and individual income tax rate is 6.75%.
4. Friendly people
If you're looking for a place where people are friendly and welcoming, Montana is the place to be. From the small towns to the big cities, Montanans are known for their warm hospitality.
Whether you're out fishing on a river or enjoying a cup of coffee in a local café, you're sure to feel at home in Montana. The people here are down-to-earth and always happy to lend a helping hand.
If you're looking for a place where you can relax and enjoy the company of friendly people, Montana is definitely worth considering.
Related Article // Best places to live in North Carolina for young adults
5. Clean Air and Water
Montana is a landlocked state that is blessed with an abundance of clean air and water. The Rocky Mountains run through the state and provide a natural barrier to pollution.
The state has invested in wind and solar power, which has reduced emissions of pollutants. Montana also has many lakes and rivers, which are a source of clean water.
6. Good Schools
Montana is a state that is known for its good schools. The reason why the schools in Montana are so good is because the state has put a lot of money into their education system.
This has resulted in smaller class sizes, new and updated school buildings, and high-quality teachers. In addition to the great public schools, Montana also has many private schools that are worth checking out.
7. Beautiful Scenery
There are many beautiful sceneries in Montana. One of the most popular places to visit is Glacier National Park. The park has over 700 miles of trails and contains alpine forests, rugged peaks, and pristine lakes.
Another popular destination is Yellowstone National Park. This park is well-known for its geysers and hot springs. It also has a large number of wildlife species, including bison, elk, and wolves. If you're looking for something a little more off the beaten path, consider visiting the Beartooth Mountains. This area is known for its rugged peaks and pristine valleys.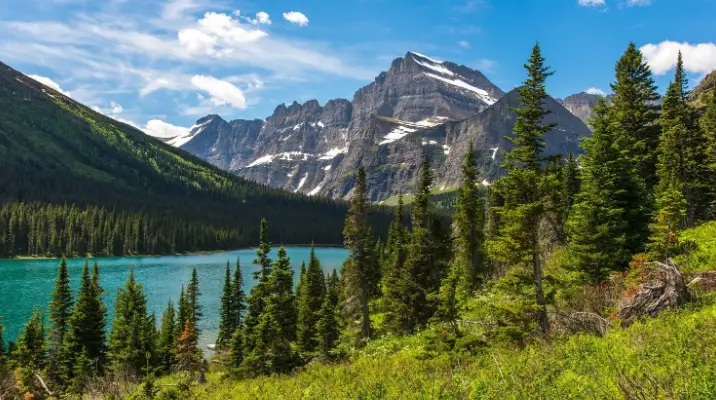 8. Four Distinct Seasons
Each season in Montana is unique with its own charm and appeal. Spring brings the beauty of new life with blooming wildflowers and wildlife awakening from their winter slumber.
In summer, the long days are perfect for enjoying everything from fishing and camping to hiking and biking. The leaves turning color in autumn is a sight to behold, while winter brings opportunities for skiing, snowboarding, and snowmobiling.
No matter what time of year it is, there's always something to do in Montana.
You may also like: Best places to live in North Carolina
9. Thriving Business Climate
Montana is a great place to do business. The state has a thriving economy with a low unemployment rate and plenty of opportunity for businesses of all sizes.
Montana also has a pro-business climate, with favorable tax rates and regulations. This makes Montana a great place to start or expand your business.
10. Rich History
Montana is a state with a rich history. The area that is now Montana was first inhabited by Native Americans more than 10,000 years ago. The first Europeans to visit the region were Spanish explorers in the 16th century.
Lewis and Clark passed through what is now Montana on their expedition to the Pacific Northwest in 1805. Gold was discovered in Montana in 1864, leading to rapid population growth and the creation of settlements throughout the state. Montana became a state in 1889.
Montana has played a significant role in American history. The Battle of Little Bighorn, also known as Custer's Last Stand, took place near the present-day town of Hardin in 1876.
The battle was fought between the United States Army and Lakota Sioux and Cheyenne warriors led by Sitting Bull and Crazy Horse.
You may also like: 10 best places to live in Eastern Tennessee
The Downsides of living in Montana
The state of Montana is known for its natural beauty and outdoor opportunities. While these are some of the benefits of living in the state, there are also several downsides to consider before making the move.
One downside is that Montana is a rural state with a small population. This can mean that residents have a harder time finding jobs, and that goods and services can be more expensive than in larger cities. Additionally, winters can be long and cold, and summers can be hot and dry. Finally, Montana is also home to rattlesnakes, bears, and other dangerous wildlife.
Also Read: Reasons NOT to move to Georgia
Conclusion
In conclusion, Montana is a great place to live for many reasons. The state has a rich history, beautiful scenery, and plenty of outdoor activities to enjoy. It's also a great place to raise a family, with good schools and a low cost of living. If you're looking for a place to call home, Montana should be at the top of your list. This marks the end of our article; Is Montana a good place to live!
Related Article: Reasons NOT to move to Nova Scotia